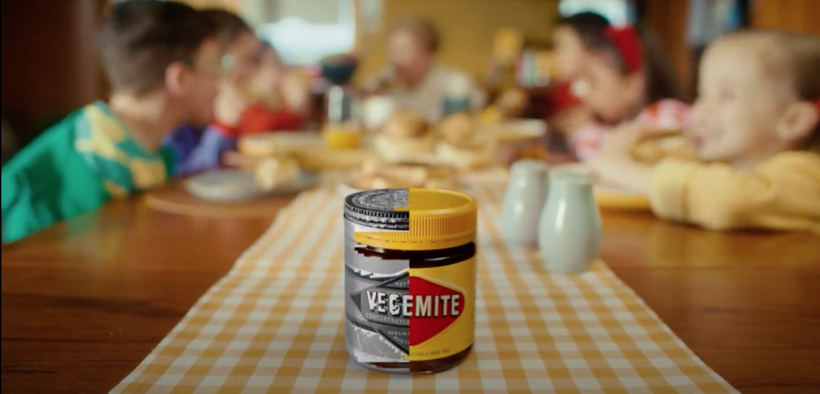 It's the savoury spread that Australians love, and now it's preparing to celebrate 100 years. To mark the occasion, Thinkerbell has reimagined an iconic Vegemite ad from the 1950s.
In the 1950s, 'Happy Little Vegemite' first hit the screens. Using everyday Aussie kids, the jovial ad was accompanied by the jingle Happy Little Vegemites, which has become a household song, traversing generations. 
Earlier this year, Vegemite announced it would be casting for the next generation of Vegemite Kids. And the call was heard across the country, with over 10,000 applications to be part of a legendary national cultural moment. 
Next generation of Happy Little Vegemites
Now, those that were cast will have their moment in the spotlight, as the remake has been released this week. 
"When Vegemite announced the remake of the Happy Little Vegemites' ad, we knew one thing was true – it was a chance for some lucky kids to weave themselves into the Aussie history books," says Matt Gray, general manager marketing of Bega Foods, Vegemite's parent company.
"Vegemite has played a key role in this great nation since 1923, and we couldn't think of a better way to celebrate its incredible legacy than by inviting a new generation of Happy Little Vegemites to be a part of something incredibly special."
One of the highlights from the 30-second spot is a return guest. Trish Cavanagh was just seven years old when she first featured in Happy Little Vegemites. And now, she's back. Sixty-four years later, Cavanagh is back. 
"I'm so honoured that Vegemite asked me to be involved in the ad that changed my life forever," says Cavanagh. 
"Vegemite has been and continues to play a huge role in my life, and I am so thrilled to be passing the baton to the next generation of Happy Little Vegemite kids."
The campaign will roll out across television, BVOD and YouTube, with activations on breakfast TV.
Check out the spot here.