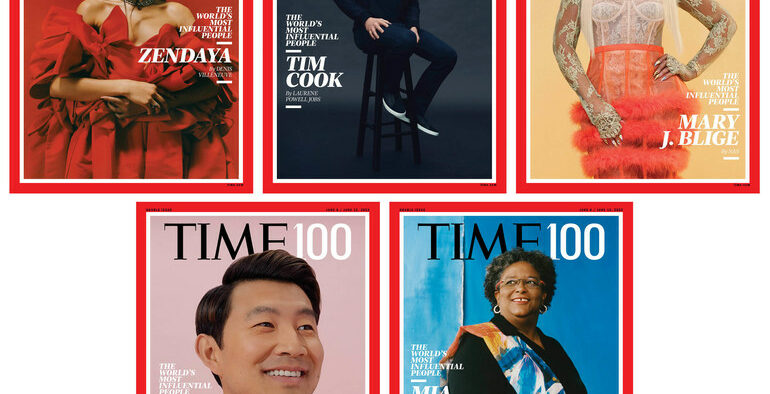 The 'TIME100 Most Influential Companies' list has dropped for 2023, giving us our annual glimpse into corporate narrative trends. Some fashionable industries of yesteryear have faded or vanished, giving way to fresh new profiles. 
Like everything this year, the list has come to be dominated by Artificial Intelligence, although climate-conscious companies are still gaining momentum. 
Recognition through this prestigious publication can be a big deal for small players.
The company is transparent about its selection process. According to editor in chief Sam Jacobs, nominations are sought from contributors, correspondents and experts across the globe. Key factors are considered such as the company impact, innovation, ambition and success, before the list of "businesses helping chart an essential path forward" is released.
Here are the noteworthy narrative trends and appearances of 2023.
AI at the forefront
After holding only five spots in 2021, AI companies now make up more than 12 percent of the list. From generative-imagery software producers Stability AI and Hollywood de-aging magic from Metaphysic, to Nvidia powering the revolution, we are quickly entering the era of AI. 
The 'TIME100' list is divided into five vague categories:
leaders

disrupters

innovators

titans, and 

pioneers. 
AI companies can be seen across the board, and Jacobs celebrates the rise of Artificial Intelligence. 
One particular company is earning TIME's praise. "OpenAI's impact may be measured not just in users but also in how the company and its rivals shape the future," write TIME's Edward Felsenthal and Billy Perrigo.
View this post on Instagram
Sustainability more than an afterthought
With all of the AI buzz, it would be easy to think that no other theme could come close to that level of prominence on the 'TIME100' list. Yet one did.
Climate-conscious companies haven't been tossed aside in favour of the new popular kids, as representation actually saw a significant increase from 2022.
"Compared with last year, twice as many of this year's TIME100 Companies are leaders in sustainability and climate action," says Jacobs.
Waxing and waning narrative trends
Since TIME first published its corporate influence list in 2021, the shine has worn away from certain industries and new stars have emerged.
The cover spot this year went to Kim Kardashian's shapewear label skims – TIME seemingly unfazed by the controversy of shapewear.
The crypto bubble well and truly burst after the initial 'TIME100 Companies' list, and half as many cryptocurrency businesses were featured in 2022. This year TIME excluded them completely.
View this post on Instagram
Immunisation has had its day, we certainly hope. Vaccination was once a featured topic during the height of COVID, but TIME now thinks it not worthy of our attention. Pandemic leaders from all industries were celebrated in both prior editions, but this year have been replaced.
Find the full 'TIME100 Most Influential Companies' list for 2023 here.