Digital B2B – Reaching a niche audience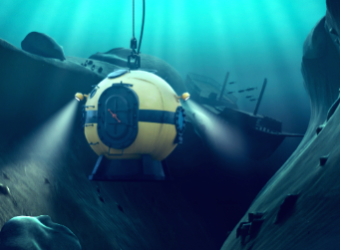 In a business-to-business environment, making use of reporting analytics is a complicated process, writes Curtis Tracey, but the marketing and business opportunities cannot be ignored.
There's no doubt that the amount of data collected each year is growing exponentially. It provides new opportunities – with web analytic tools – to enrich digital advertising and increase the intelligence of each campaign.
Data can be used in myriad ways to discover the most effective methods to convert your key audiences. But each opportunity presents new challenges. One of the biggest for marketers always has been and always will be accountability and ROI. Now more than ever it's imperative to have an ROI model in place that will help optimise digital and traditional media, aiming for consistent quarter-on-quarter growth.
Furthermore, strong reporting metrics are key to proving digital marketing success. It provides a true understanding of performance and how additional business revenue has been achieved.
This is especially true for those working within a B2B context. As a B2B marketer, it is crucial to ensure the opportunity of 'big data' and the benefits it creates for business are fully embraced. Marketers must make fundamental changes to the way they have operated in order to take advantage of the new media landscape.
There is now the opportunity to share and communicate with potential consumers in environments where they are most receptive. Together with the correct content strategy, this presents a chance to allow data and analytics to drive performance and ensure content is cleverly targeted to the right place at the right time. Additionally, the evolution of mobile is changing the way potential consumers are undertaking business research, therefore presenting huge opportunity for agencies and brands alike.
The challenge
In Australia there is a limited amount of digital opportunities available to B2B marketers. With limited targets it becomes imperative to ensure the right environment is chosen to drive the most revenue for business. For example, a particular publication may appear to be the most credible and have the strongest reach. But, in fact, the people engaging with the content in that particular environment may not be looking to make a purchase decision at that stage.
Volume does not always mean quality. Therefore, using an intelligent trial strategy will help identify which environment works best for a particular brand or product.
When a digital advertisement produces an efficient cost per lead, a decision to invest more in that channel can be made. However, first we need to consider this: are the leads coming through driving business revenue or are the leads going nowhere? Some publications will generate a higher cost per lead, but if the potential customer is of higher quality it will result in an increase in revenue. Some channels are excellent for driving volume, but their audience may not be the right one for driving revenue. The only method to truly report on lead generation is through use of a data analytic tool that can connect the initial touch point with the consumer and track them through a complicated journey.
To be able to prove ROI is the first step in developing a true digital performance campaign.
Addressing the challenge
As a general rule, true reporting is more difficult with B2B clients. It is a more complicated process to have a seamless reporting analysis, not to mention receiving feedback from sales representatives. This is usually due to the complexity of the user journey through to purchase.
With large scale products and services valued at $100,000 and over, the conversion process is most likely going to be taken offline. It may take more than a month to convert the opportunity. Once the conversation is moved offline, there are several steps that need to be in place to report accurately. This opportunity can start from something as simple as a click, following through to a one-on-one conversation with a sales representative.
If the proper reporting is not in place, the marketing investment in digital (along with other channels) will become a leaky bucket. You may be mining for leads, but there will be little understanding of which channels are driving the business objectives.
ROI models are unique to every business. Experience has shown that by allowing a small amount of resources to set up an ROI model, it will yield efficiencies within three months and ROI will increase through optimisations.
Staying up-to-date with methods of how potential clients are consuming media and doing research is paramount. Mobiles and tablets are rapidly becoming one of the fastest growing sources for business solution research for C-suite clients. Solutions are now available for lead generation across mobile devices as well as effective geo-location targeting.
Three must dos in data for B2B marketers
1. Embrace data. There are many business analytics tools in the market available to help optimise and analyse data. The right solution can vary depending on the company's product and complexity of the customer journey. Remember, data is your friend. It will result in more effective use of marketing budgets and, over time, a stronger ROI.
2. Mobile and tablet. As trends quickly shift and smartphone and tablet technologies rapidly change, it's important to recognise the marketing value and opportunities these devices present. Importantly, there are also additional opportunities offered in mobile for B2B campaigns. 'Click to call' functionality gives potential consumers the opportunity to have a one-on-one conversation directly. Further, without a mobile-friendly site, a user's first experience with your brand could potentially be ruined.
3. Reporting and analytics. In order to use digital media to its full potential, a strong reporting offering is a must. Any digital execution needs to be able to provide an ROI for the business. Once a reporting process is in place, proving the effectiveness of digital as a channel is easy. Ultimately, this provides a more successful B2B campaign and drives stronger ROI business results.
The traditional way to market to a B2B audience is rapidly changing. With the evolution of data and analytics there is an opportunity to evolve digital marketing to reach audiences in places and environments that were previously not considered.
Business results are the most important metric, so don't be afraid to prove yourself with your investment.