Generation Alpha are under 10 and already buying your products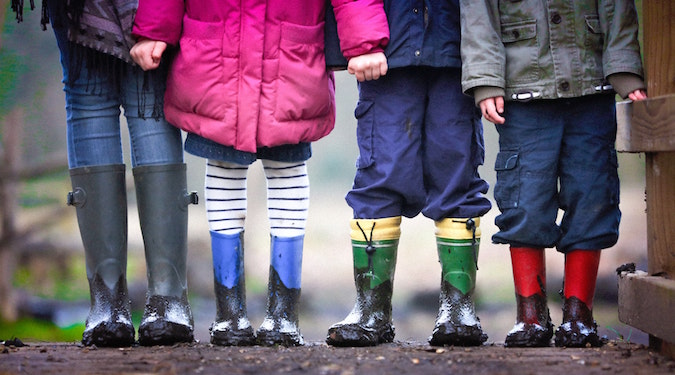 Whether marketers are ready or not, new generations of consumers are emerging with exponential spending power. Mark Randall explores why marketers must consider 'Generation Alpha' in their short-term long-term strategies.
Generation Z has already set new expectations for brands and marketers to embrace a digital future. Research by WP Engine reveals that 52 percent of Gen Z cannot go more than 4 hours without internet access before they become uncomfortable.
For Gen Z, there is really no difference between their online and offline life. In fact, 54 percent of Gen Z are friends with someone they only know online and have never met in person.
Just when we started paying attention to the power of Gen Z – here comes Gen Alpha.
Australian social researcher Mark McCrindle coined the youngest among us as 'Generation Alpha' back in 2005. The generation is defined as those born after 2010.
Marketers do not usually start valuing a generation from a consumer standpoint until that generation reaches its teen years. However, Gen Alpha has more spending power than any pre-adolescent generation before them. The exponential growth of technology has led to accelerated separation between generations. 
Due to the reach of social networks like YouTube and Instagram, many of these Gen Alpha kids already have an incredible influence over culture. Gen Z made their mark by building their personal brands on social media. Gen Alpha have started even earlier making money online selling toys, making Minecraft videos and defining the year's coolest trends for kids. 
For brands and marketers who are yet to incorporate Gen Alpha into their short- and long-term strategies, consider doing so.
In the short-term
In Australia Gen Alpha are already a prominent part of society. The generation comprises more than 1 in 7 residents which accounts for 3 million Australians. Everyday, more than 2.5 million Gen Alpha's are born globally. It would be ignorant for brands to ignore the presence of Gen Alpha.
Research in the US suggests that four out of five (81 percent) Gen Alpha kids significantly influence family purchases. Research also showcases that children under the age of 12 influence $500 billion in purchases per year. Nearly half (46 percent) of kids 16 and under have direct access to an Amazon Prime account, and it's their favorite place to spend money.
In many ways, Gen Alpha has a strong hold over the purchasing decisions of the household. It is no secret that brands can really reach the pockets of parents by appealing to the hearts of their children. Personalised and interactive marketing strategies are a great way to do so for Gen Alpha who were raised in an era of personalised Coke bottles.
On top of this, the rise of in-app purchases, subscription services and digital content has made it easier for Gen Alpha to be active consumers, buying the latest Fortnite skin or Disney+ subscription. 
In the long-term
Marketers will also need to consider Gen Alpha in their long-term strategy. Within 4 years Gen Alpha will outnumber the Baby Boomers and by the end of the 2020's they will be moving into adulthood, paying taxes and voting.
Gen Alpha will be the most technologically savvy generation yet, with the eldest of the generation being born the year of the iPad. Gen Alpha has been raised as the younger sibling of Gen Z and are accustomed to Youtube videos and other content that will shorten their attention span. 
When brands are thinking longterm about who they are and what they stand for, it is important to consider that in 10 years, Gen Alpha, Gen Z and Millennials will account for the majority of the population. Research by WP Engine reveals that 75 percent of Gen Z are more likely to buy from a company that contributes to social causes. More than a third (34 percent) of Gen Z have stopped buying from a company that contributes to a social cause they do not agree with. This sentiment is also predicted to reign true for Gen Alpha. 
Gen Alpha, with all its shiny new characteristics, is an equally fun and challenging cohort for digital marketers. And, unlike generations before them, many are already logged in and able to buy from you online. The responsibility of selling to them –whether deliberately or not – has arrived.  
In other words, ready or not, here they come.
Mark Randall is the country manager ANZ, WP Engine.