12 marketing tips for the 12 days of Christmas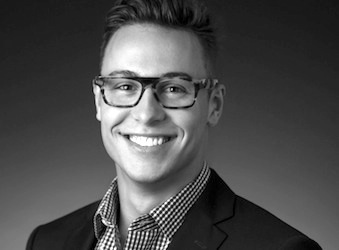 Now is the time when shoppers are getting serious about finding those last few gifts on their lists, so it's not a bad idea to do a bit of a reassessment on your marketing campaigns. Here are 12 quick tips to think about when marketing this holiday:
1. Think outside the gift box. Christmas isn't just about presents – there's decorations, parties, cooking and the general spreading of holiday cheer. Expand your marketing themes to some of these other aspects of the holiday to garner more interest.
2. Remember the Grinch. Not everyone loves the Christmas season. There are Scrooges and Grinches out there who can't stand the hustle and bustle. If you've exhausted your ideas with the pro-Christmas crowd, think about how you can reach Mr. Scrooge.
3. Keep a countdown. It's not a good idea to capitalise on holiday stress, but you can light a fire under your shoppers' feet by reminding them how much longer until the holiday arrives. Tweets counting down to Christmas can show your excitement and send subtle reminders that time is running out.
4. Take a step back. You may be focused on bringing in sales, but you should also take a moment to thank your customers for their business this year and send them a warm holiday greeting – sans sales pitch. A good checklist to ensure you're being a customer-focused company can be found here.
5. Battle of the sexes. There's something to be said for universal marketing campaigns, but women and men approach holiday shopping differently. Guys are more likely to wait until the last minute, while women start early and often buy gifts for themselves.
6. Target the late-comers. There's a big shopping rush on December 22, 23, and 24 – these are the folks who put off their shopping until the last possible minute, which means they'll be less focused on deals and more willing out shell out full price.
7. Keep 'em coming. Everyone loves a gift that keeps on giving, so consider offering your shoppers discounts throughout the year if they make a purchase during the holiday season. To get the most out of this, segment your database so you can give more loyal customers a great discount and so on.
8. Christmas is for kids. No one loves the holidays more than kids, so if it's appropriate for your business, reach out to the young ones. They have a lot of influence over their parents' purse strings this time of year. Given this generations propensity for social networks,  social advertising may be your best bet with this crowd. Alternately, you could try doing some push-notification marketing to apps downloaded to your target audiences' mobile device.
9. Keep an eye on 2014. Most people start celebrating and relaxing on Christmas day and don't start thinking about shopping again until January is here, which means any marketing you want to do for 2014 should be brought forward now.
10. Faraway family. Shoppers who have family living far away may end up buying their own presents with cash sent from loved ones abroad. Consider offering a deal where you can email or send a message to customers' family overseas to let them know they "purchased" a gift for their loved one overseas.
11. The holiday's not over. Once New Year's comes and goes, you'll find lots of people go out shopping to return gifts and check out post-holiday deals. Don't miss out on this opportunity. Pull in behavioural data from your website and match this against each users holiday spend. That way you can better cross-sell to your frequent customers, or alternatively, provide a discount offer to someone that hasn't spent much in the past.
12. Have fun. Christmas is a busy time for any business, but don't let your holiday marketing ruin your own celebrations! If you're at all like me, this will involve putting down your mobile device, picking up a knife and fork, and devouring some incredible Christmas turkey (maybe add in a couple drinks too!).