A very long engagement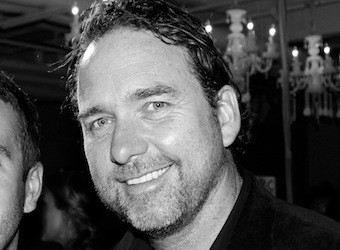 These days, most of us spend a fair proportion of our day with our heads buried in a screen of some sort, be it our desktop, our laptop, our tablet or television – or, of course, our smartphone (during all of the above and at every other opportunity). We have a need to be generally entertained or informed all of our waking hours.
Among all of this screen time, we try and squeeze in our non screen life – so it is no surprise that the exponential rise in our screen engagement time has coincided with our improved ability to recognise and avoid ad placements. We simply don't have time for them.
At least that's the case when it comes to traditional methods of advertising, but if our desire to be constantly entertained is so pronounced, then surely the solution to achieving marketing cut-through is staring us all in the face: entertain your audience!
Branded audience entertainment (BAE, if I may) is a term we've coined to describe a new way in which brands can engage with audiences in more relevant, meaningful and effective ways.
BAE combines the principles of entertainment – content that first and foremost entertains audiences – but at the same time communicates an underpinning brand message/story, which in turn builds brands by association and authenticity.
It combines this approach with the tactile and immersive nature of experiential marketing, which invites the audience to touch, engage, interact and experience. Ultimately our goal is to transport the audience, to 'move' them – to make them feel something.
An excellent example of this is the Doctor Who projection on Customs House in Sydney, which was created as part of this year's Vivid Festival.
The projection was commissioned by BBC Worldwide (with the support of Destination NSW) to celebrate the 50th anniversary of the Timelord's first appearance on our screens.
In the projection the good Doctor travelled through time and space, where he encountered various creatures including the Cybermen, Silurians, the Vampires of Venice and the Weeping Angels before escaping in his trusty TARDIS.  If you have no idea what I am talking about – trust me, it looked and sounded really good.
The designs were built around a detailed 3D model of Customs House, enabling us to project images that perfectly fitted every nook and cranny of the building.
Our team brought their many years of experience in story telling and technical precision including complex particle simulations, hyper realistic 3D matte paintings as well as old school hand drawn animations to create something entertaining and memorable.
The end result provided our client with a terrific way to achieve their stated marcomms goal, to promote the 50th anniversary of Doctor Who, while at the same time providing the 10,000-plus audience with a visually spectacular piece of entertainment – not what they would consider 'an ad'.
Now while the Doctor Who brand is itself an entertainment vehicle, the same principles also apply to retail brands. Recently we were engaged by Amnesia Razorfish to work with their client Samsung to celebrate the announcement of a long-term partnership between Samsung and the Sydney Opera House and the launch of Samsung's new Galaxy S4 mobile phone.
The projection was designed to hand the content projected onto the Opera House sails over to the public for the first time. We created a show featuring hundreds of pictures submitted by the general public which was designed to showcase everything great about Australia.
So while Samsung had an amazing platform to showcase their product, the audience was also highly engaged, as they were treated to a series of amazing images of Australia, projected onto the country's most iconic building, the Sydney Opera House. In turn, the audience captured video and photography on their smart phones, which quickly started trending on social media sites.
For such experiences to be successful, it is critical that they are designed first and foremost with the audience in mind. We always look at experiences from the perspective of the end user – their journey, mindsets, motivations, and interests. The key is to attract first then engage second.
Providing various touch points for different levels of engagement is another important element of BAE. A great experience encourages people to discuss and share what they have seen and heard, giving single location experiences their amplification.
Understanding how people respond to and engage with the project is essential in order to continue to refine the user experience. Capturing relevant and specific data can help in the process of transforming audiences into consumers. Measurement tactics are unique to each individual project, but the process generally includes four pillars:
Number of eyeballs: audience footfall statistics (detail of information dependent on project),
Duration and interactivity: capturing information on how long people are there for, whether they are coming earlier/staying later and how they are engaging with/reacting to the project,
Social media: evaluating how the project is being captured and shared across social media – who is sharing, how many people and what are they saying, and
Talkability: is there a trickle-on effect? What is being published in the media? Are our client's phones ringing?
Essentially, BAE must be about entertainment first – you must be able to attract, engage and be relevant to an audience. It's about creating experiences that audiences want to see (and interact with) as they are at the heart of the experience.
It therefore follows that people must be treated as audiences rather than consumers – changing the dynamic of the relationship and how brands talk to people. This is important because audiences are savvy and know when someone is trying to sell them something. BAE is not about selling – it's about engaging and developing deeper, more meaningful relationships, based around experiences that audiences want and enjoy. This in turn offers greater long-term brand opportunities.
Brand integration must be clever, subtle and thoughtful. My many years of experience have taught us to craft branded experiences and place the brands at the centre of them seamlessly – as opposed to creating an experience and then forcing the brand into it. The best brand experiences are ones where the brand is woven in without being forced or fake.
While BAE is not traditional advertising, but rather primarily event/experience-based, it still provides the ability to capture content that can be used across other mediums. Every experience is filmed to entertain a screen based audience as well and the seeding and distribution of these films is a dark art to in its own right.
Public spaces, cultural events, concerts and festivals all provide platforms for BAE, as do retail spaces such as shopping centres. With the pressure from online retailers increasing exponentially, now more than ever there's a need to transform the retail experience into something more. It's not just about attracting people to a venue, but creating an experience and giving them a reason to stay.
Sporting events also provide an excellent platform for BAEs, encouraging people to arrive earlier, stay later, and ultimately, spend more money.
We live in a world where we're being constantly bombarded with information. BAE provides an opportunity for brands to attract, engage and build a relationship without being annoying.
By treating people as audiences rather than customers this creates dialogue, discussion, relevance and sharing.
It's a brave path for brands to take – but it is one that can build awareness and, ultimately, brand equity.