'Dad-vertising' on the rise as marketing dollars leave mums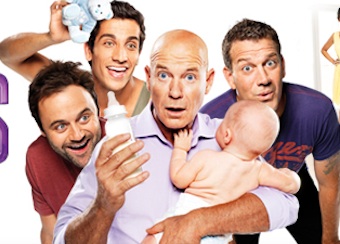 The times they are a changin'. Unemployment, recession and the ever evolving gender roles has seen, according to recent census data, the number of stay at home dads more than double over the past decade.
Small business marketing expert Rhondalynn Korolak says the knock on effect of more dads staying at home will see the increase in, 'dad-vertising' leading some of the world's biggest brands to realise their commercial power and dedicate more budget to the worlds stay-at-home dads.
According to a survey of 2400 US men by Yahoo!, more than half between the ages of 18 to 64 said that they identify themselves as the primary shopper in their household.
Korolak explains that, "While some research supports a distinct feminisation of the workplace in the past few decades, with more emphasis on communication, emotional intelligence and empathy, we are seeing the opposite at home – a marked 'masculinisation' of domestic chores, purchases and routines. As a result big brands are now changing the way they sell household products in order to stay on top".
Amazon and Target are changing the way they 'dad-vertise' children's toys, small appliances and cleaning products. For the first time toy makers Mattel have introduced a Barbie construction set and brands like Huggies, Go-Gurt, Swiffer and Cheerios all depict hands-on fathers taking care of their children.
Korolak says most businesses try to appeal to all customers and in so doing, appeal to no one, "If your market is changing, ie. now stay at home dads are on the rise, then you cannot continue to deliver the same old messages that were designed 10 years ago to appeal women only. It's about relevancy and impact, not the channel, and what appeals to a stay at home dad is very different to what might have worked in the past for these brands," she says.