ACMA has moved the goal posts on email marketing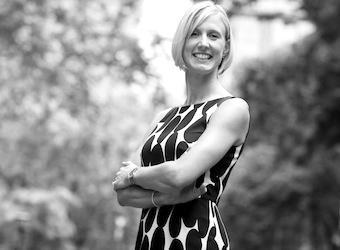 The concept of 'refer-a-friend' marketing has been around since… well, probably since marketing began. What better way to promote your goods and services than to get your customer to do it for you. Not only does it spread your message far and wide, it also brings the added weight of customer endorsement.
Look at social media. This is refer-a-friend marketing at its best. Why do we encourage customers to 'like' our Facebook page? To spread the word throughout our customers' networks and encourage their friends to engage with our brand.
Refer-a-friend: genius tactic or marketing 101?
Perhaps now it's neither.
Refer-a-friend marketing is under the spotlight after the Australian Communications and Media Authority (ACMA) issued a formal warning to McDonald's Australia for sending marketing emails which did not meet the requirements of Australia's Spam Act.
ACMA found that emails sent via the McDonald's Happy Meal website using the 'send to friends' option had been sent without ensuring the friends' consent. In addition, the 'send to friends' facility didn't allow recipients to unsubscribe, a breach of the Spam Act.
You may not think that this is an unusual decision. Email refer-a-friend campaigns need to be conducted in a very specific way to ensure they don't fall afoul of the Spam Act – and many companies get it wrong. But what makes this case unusual is that McDonalds had actually been following the rules as they had been understood and applied for the last 10 years.
So what happened? In a nutshell, it appears that ACMA has moved the goal posts.
Since the Spam Act was adopted in 2003, email refer-a-friend marketing has been conducted under very tight rules. The reason for this is that a company must get the consent of an individual before it sends a marketing email – i.e. the recipient must have either (i) requested it or (ii) has previously purchased or has some other commercial relationship with the company.
This requirement prevents a company from asking its customers to submit email addresses relating to their friends and then using those email addresses to send marketing messages. This is because the company doesn't have consent to email the friend.
Instead the company must invite their customers to send an email to their friends, thereby relying on the relationship and the consent that exists between the customer and his or her friend.
For the past 10 years this approach has been permissible, providing it was done in a responsible manner. However, ACMA now says this was 'not good enough.' Why? Because by providing a webpage to facilitate the sending of the refer-a-friend message, McDonald's was considered to have caused the email message to be sent by the customer to the friend.
So the next question is: when is a company considered to have 'caused' the sending of a marketing email? Unfortunately, that's for you to guess. There is no definition in the Spam Act regarding what 'cause' means and ACMA can't provide prescriptive guidance on the matter unless they have received a complaint or are making a decision.
So why is this decision important?
Firstly, Australia already has the strictest spam laws in the world. Most countries allow email marketing providing that the recipient is always offered an opportunity to opt out.  Australia doesn't. This is why refer-a-friend was an important mechanism in Australia as it was the only way that permitted email to be used as an acquisition tool.
Secondly, where does the marketer's responsibility stop? Under ACMA's new decision, if a marketer provides a 'refer-a-friend' facility on its website, it is responsible for proving that the sender has the consent of the end recipient (which is impossible). What if the customer forwards a marketing email received using their Outlook account, or emails a link to a company promotion? The distinction between the two seems incredibly narrow.
The McDonald's decision really does change the face of refer-a-friend marketing in Australia. Let's be clear, this is not just a marketing problem. This limits the extent to which businesses and consumers can communicate with each other… and indeed with their friends and family! What a complete absurdity! All this for just one complaint that was raised in relation to the McDonald's campaign.
Did you know: in each issue of the print edition, Marketing includes the very best opinion articles curated from our huge industry blogging community, as well as exclusive columnists writing on the topics that matter? Becoming a subscriber is only AU$45 for a whole year, delivered straight to your door. Find out more »