AIMIA announces Reactive's Tim O'Neill as new national president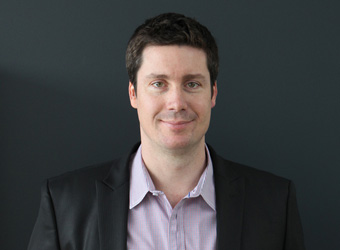 Digital industry body AIMIA has appointed Tim O'Neill of digital agency Reactive as its new national president.
O'Neill will replace Peter Bray of agency Sputnik in the role, after Bray relocated to New York in late January.
O'Neill said of his appointment: "I'm pleased to step up my involvement with AIMIA to the role of national president, and to continue to see AIMIA play a significant role in the ever-changing digital industry.
"We will continue to do this by providing outstanding services to our members, such as training, events, promotional opportunities, research and development, and trend insights, to ensure that our members continue to benefit from emerging digital opportunities in the broader business community."
AIMIA CEO John Butterworth added: "Tim has already made a considerable contribution to AIMIA over a number of years and we are looking forward to seeing his drive and energy applied to his new role as AIMIA National President. Tim has developed a wealth of digital experience across multiple continents, and we know he will bring insights to the team to allow continued growth for our members and the sector at large."
The AIMIA National Board is also comprised of Mark Bamford of Tresscox Lawyers, Karson Stimson of WeAreDigital, Simon Goodrich of Portable, Dale Cohen of BigPond, Annette Dockerty of Smart Services CRC, Jared Smith of Individual Member, Malcolm Alder of KPMG and Rob Leach of BBC.