AdRoll's marketing head on the future of retargeting in Australia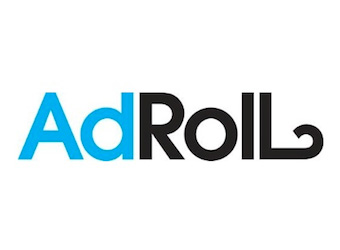 Retargeting is gaining popularity among marketers in Australia, with 70% of marketers surveyed spending 10% to 50% of their online ad budget on retargeting and 69% planning to increase that figure over the next 12 months.
Retargeting company AdRoll is celebrating the end of its first year in the country after setting up a local office in Sydney in March. The company has seen 250% revenue growth since moving in locally and forecasts 300% growth for 2015.
AdRoll has released its State of the Industry: Australia report, detailing the results of a Qualtrics survey of more than 200 Australian marketers, mostly managers or senior managers in a variety of industries including retail/ecommerce, media and entertainment, financial services and technology.
The report shows that 74% of marketers believe retargeting campaigns have increased their online conversions, and 55% have seen an increase in mobile conversions.
Despite a common understanding that retargeting is all about driving sales, the number one marketing objective is actually brand awareness. Here are the top eight objectives of retargeting, according to the marketers surveyed:
Brand awareness (71%),
driving sales (60%),
customer retention (55%),
social engagement (52%),
lead generation (47%),
product cross-sell/upsell (43%),
community building (40%), and
lead nurturing (29%).
90% of marketers believe attribution is important or critical to success, with the number one reason for that being to understand the customer.
First-touch attribution is still the most commonly used model, with nearly half of marketers using this primarily. 64% use single-touch attribution models.
Primary attribution model for digital marketing:  
First click/first touch (44%),
linear (25%),
last click/last touch (21%),
time decay (8%), and
algorithm/custom (3%).
US-based senior director, marketing at AdRoll Jackie Lamping was in the country earlier this month and chatted with Marketing about Australian marketers are responding to the business since it moved into Australia, and her thoughts on the future of the programmatic advertising industry.
Marketing: So how has AdRoll being going in Australia so far? Is it right that you've had 250% revenue growth since launching? Is that faster than you expected?
Jackie Lamping: It's been really incredible to see the adoption rates here in Australia – it's been much faster than we anticipated. We noticed that back in February or March before we launched here that there were already 400 customers in Australia using AdRoll and so we thought, 'Why not start opening an office and hiring folks and delivering service here on the ground?' We pride ourselves on delivering fantastic service to our customers around the world and we thought it was hard to do that without being here in person. So we've got almost 25 people in the brand new office here on George St [Sydney], which is just gorgeous. We've grown like crazy – it's been 100% growth and now we've got over 800 customers here in the local market, which is really just mind-boggling.
Australian marketers are really incredibly fast adopters of digital and of programmatic media buying. They're really hungry for innovative solutions that are driving results and I think that just works really well with the program and the solution that we offer.
M: So what is it about the Australian market that makes us so keen to adopt new technologies?
JL: I don't know if it's necessarily the technology piece, but I think it seems to be that Australian marketers have adopted digital media much faster than American marketers have. I don't know if Americans are more keen to do what worked last year because it's predictable and easy and maybe there's more inertia because advertising has been around for so much longer there. But in Australia based on all the research, 60% to 70% of digital display is bought programmatically here which is much faster adoption that we're seeing in other English-speaking countries.
M: Have their been many hesitations to people trying this type of technology considering the factor of not wanting to be too creepy? Many customers say they don't like having ads follow them around the internet. How have you dealt with those criticisms?
JL: I think any time that you think about giving access to your data for marketing there are always going to be cases where marketers who aren't educated enough to use that data really effectively may not necessarily do it acceptably, but we focus a lot on educating our customers to do it really successfully. We talk a lot about segmenting your audience; treating customers differently if they've been to your website one time versus a lot of times and how much they've searched for or browsed and the types of products that they're looking at. We really find that it's all about setting up the right audience segments and working out your creative so it delivers the right message to the right person at the right time and that it doesn't come across as too creepy. We find that customers are actually getting quite used to it; they actually appreciate having useful relevant advertising delivered to them as opposed to completely generic or what you might even consider to be spam advertising. So we don't find it to be too much of a blocker.
The other piece, because of the algorithm, adjustments can happen on the fly, predicting whether or not someone will respond to that ad. So what we see with retargeting campaigns is they perform so much better than a non-targeted campaign or any other form of display advertising – in the order of 10x sometimes. So we really feel that users are speaking with their clicks and they are responding to the retargeting campaigns in a much more favourable way than other campaigns.
M: Can you share some advice for us, for Facebook and Twitter and the other websites you operate on, on how marketers can make the most of this technology?
JL: We've got relationships with Facebook and Twitter and Google and Yahoo and just recently announced our partnership with Apple, so really everyone under the sun that has premium inventory is someone that AdRoll works with. So wherever you're looking to buy media, whether it's a website, a quality website, (we're never going to deliver the ads on a low-quality site), or if you're advertising on mobile devices as well, what's nice is that you can come to AdRoll and say, 'Here are my highest value customers. I want to deliver really targeted creative messages to each of these users', because users are across every platform. You don't have to go to Yahoo directly and Google directly and Facebook and Twitter. For marketers, we're always resource constrained, so when you're thinking, 'How do I optimise my team and spend less time and less money on overhead and operationally executing and setting out and measuring new campaigns and doing it in a more automated way?' I can actually spend more money on media as opposed to overhead, I can save time to think about more strategic solutions. So it makes you significantly more operationally efficient as a marketer.
M: So do you see retargeting as being the future of media?
JL: I think the definition of retargeting is expanding very quickly. If you think about retargeting broadly it's really just using data to deliver really targeted ad campaigns across any kind of channel. So you think about using CRM data and bringing that online and using that to trigger email messages or trigger digital ads or trigger any type of ad. The entire industry is moving to a more targeted, more data-driven model. I've been in digital media and marketing for now 10 years. Back then, you'd book digital media just like you'd book traditional media. It was: call the publisher, talk about where you're going to place your ad and how many impressions you're going to buy, what the eCPM is, how you're going to negotiate a year's worth of inventory, and you send over hundreds of different creative assets and tags and it's a total nightmare to manage. And now everything is done algorithmically through these programmatic media models and its all automated in real-time which makes it so much more effective. It's been really interesting to see the evolution of this thing. Now companies will think of their first party customer data as their most valuable asset when they think about executing targeted ad campaigns.
M: Do you have any final thoughts on the future of where all this is going and what it means for Australian marketers?
JL: I think one big theme is going to be transparency. As someone who has bought media from many many different vendors, ad networks, ad exchanges and publishers over the years, I found that if I didn't know where my ad impressions were being run it was really hard for me to understand what was driving the performance. I think Australian marketers are even more pinned to transparency than Americans who are like, 'As long as it performs then we're fine.' We really believe that trust and transparency should be at the heart of everything we do, because more educated marketers are going to make better decisions, they're going to have better strategies for their ad campaigns and thats going to deliver better brand experience for their customers and for users at large. There are so many other companies out there who don't make it as big of a deal, because its much easier to say, 'Oh, we'll just hide it all behind a black box and we won't tell you where it's being run because we can probably make a lot more profit that way'.