And then? We need to ask the Government what the Chinese Food Lady did in Dude, Where's My Car?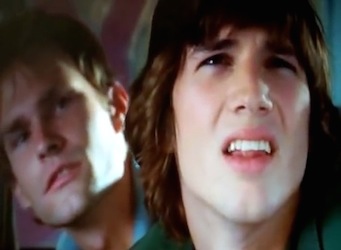 It can't be fun being a public servant in Australia these days.
16,000 of them are set to go – if the Sydney Morning Herald is to be believed.
470 million dollars are touted in savings. But the Government fails to answer a key question – the one asked by Chinese Food Lady in Dude, Where's My Car?…
"And then?"
If a job is essential, it can be outsourced – not eradicated. The cost of outsourcing an asset has to be higher than the cost of employing it directly if its utilisation is 100% or more. This is common sense – unless of course the outsourcing is done to another country which again would be a problem and un-Australian given the high rate of unemployment here – 5.68% versus countries like Singapore where it is only 1.8%.
What 'cleverly' written contracts can help you do is 'manage' costs for the initial period and then 'optimise' them in phase two (renewal time).
What this means is that once the honeymoon period of $470 million in savings is over, we could end up paying a lot more than what we are saving.
Nothing highlights this more than the cost of a train ticket to the airport in Sydney. It's $16.40 versus $4 to the station – after the airport from Central (the airport rail was privitised, in other words – outsourced)!
This implies a ratio of profit that is four times cost – if we assume that Government charges to Australians are set at no cost or profit.
It is as easy to play with numbers as it is with emotion. Financial jugglery could mean that what the Government touts as savings really aren't.
I don't believe a tough budget is bad for the country (I make little secret of the fact that I am a Liberal end of the day), however I think the absence of questions, particularly the ones asked by Chinese Food Lady, certainly would be!