Asian brands finally on board social media trend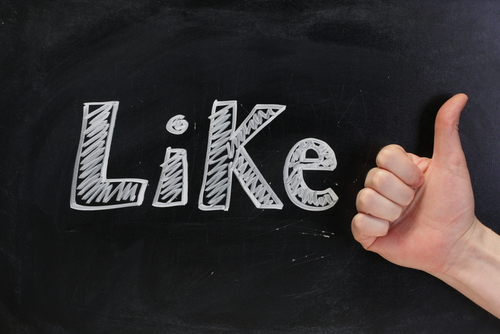 Asian companies are finally catching up with their global counterparts, with 80% of companies listed on The Wall Street Journal's 'Asia 200 Index' having a corporate social media presence, up from 40% last year. The results, released by PR firm Burson-Marsteller (BM) founds that Asian companies are closing the social media gap in comparison with Fortune 100 companies, of which 84% use social media for marketing and communications.
However, Asian companies are taking the wrong approach to utilising social media, where they execute a 'push' of news and information to users rather than engaging in discussions with consumers. The '2011 Asia-Pacific Corporate Social Media Study' found that 33% of activity across APAC companies' social media focused on basic media and influencer outreach, as opposed to engagement on substantive corporate topics such as corporate social responsibility or thought leadership. Only 9% of firms surveyed use corporate blogs for corporate marketing and communications.
"More often than not Australian companies are taking a 'build it and they will come' approach to social media, creating platforms and populating it with company information and news, without adapting content or tone, based on audience response. It's for this reason that we've seen a low level of audience engagement in this year's study," says Carly Yanco, head of digital at BM Australia. "Social media use has evolved significantly in the last two years and companies need to evolve with it. It's not about the latest feature on your product or a new service offering, it's about the benefits they provide and the reason people will want to know about it.
Key findings from the study include:
– 81% of top Asian companies have a branded corporate social media presence, over double the figure for 2010 and in-line with the 84 percent of Fortune global 100 firms
– 31% of companies use at least three social media channels, up from 3% in 2010
– 19% of companies still have no official corporate social media presence
– 30% of companies use social networks for corporate marketing and communications, up from 20% in 2010
– 28% of companies use micro-blogs for corporate marketing and communications, up from 18% in 2010, and
– 62% of social media channels surveyed were inactive, and the same percentage of companies do not promote their social media channels on their homepages.
"The fact that twice as many Asian multinationals are using branded social media channels this year compared to last underlines the opportunity for global corporate communications on digital platforms based in Asia," says Bob Pickard, president and CEO of BM APAC. "Companies in Asia are approaching Western levels of adoption but there's a long way to go when it comes to community engagement in cultures where 'face' remains more important than Facebook."
The survey also found that video sharing is on the rise with Asian companies, up 50% from last year to 12% of companies. This is however still a far cry form the global average of 57%.
"To reach and persuade stakeholders today, it is not just the vocabulary and tone of corporate marketing and communications that must evolve," says Pickard.  "More important, companies must adopt a mindset that puts listening and acting genuinely and transparently front and centre. And, they must understand how to deal with negative feedback expressed publicly that could resonate and escalate."