B2B marketers: it's time to be agile and get in the fast lane!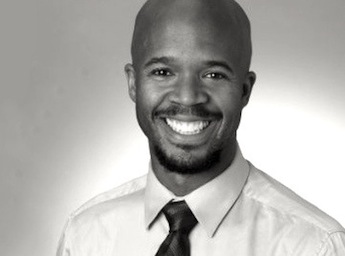 Hello again, Everyone,
As I am sure we can all attest, being a marketer today is more challenging than ever before. It is our role to help businesses meet those key performance indicators in the midst of volatile and uncertain economic conditions, weakened business and consumer sentiment, customers with ever-changing and increasing demands, not to mention the increasing amounts of customer data that continues to emerge.
These factors mean that marketers and strategists must adopt a strategic but also a fast and flexible approach to developing and executing their marketing. A new term has arisen for such an approach and it is referred to as 'agile marketing'. Essentially, the concept is that companies can no longer use the traditional approach of simply developing and executing the annual marketing plan. Instead, companies must revisit the marketing plan and modify its execution frequently. Some proponents of the approach are advocating that within some markets that this needs to be done as often as weekly.
Most of the discussion about agile marketing is within the business to consumer context. However, given the fact that we as B2B marketers must also operate in similar fast-moving and challenging business environments while at the same time serving two 'customer masters' – decision makers and end users – it is just as important for us to be more responsive and agile in our approach to marketing.
So what does this mean?
Being an agile B2B marketer means that we still need to adhere to the same core principles of strategic marketing but simply in a faster and more responsive way. However there are three key principles that must be adhered to.
1. Understand your customers but decide quickly!
Despite the need for speed, it is still important that you engage in dialogue regularly with both the decision makers and users so that you are well informed of their key objectives, challenges and issues that they are trying to address.
However, the key in being an agile marketer is making sure that these insights are being quickly fed back to and acted upon by your company's decision makers. To achieve this, your company should regularly conduct internal customer update sessions where management and key stakeholders can be updated on new customer developments/insights.
Consider using the 15Five concept for these sessions whereby a debrief outlining key insights is written in 15 minutes and takes no more than 5 minutes to read.
2. Have a strategic but flexible marketing plan
It is still important that your B2B marketing plan:
is insight driven,
clearly outlines your target audience, their requirements and preferences,
is specific with measurable goals and actions – no motherhood statements please! and
identifies opportunities for customer engagement and feedback to ensure relevancy.
However, an agile marketing plan is not pages and pages of PowerPoint slides full of supporting data and analyses. Instead, it should be an action-oriented document all of which is compiled in no more than two to three pages.
Also, given the rate of change in business environments today, the plan should be looking no more than six months in advance. It should be revisited in regular meetings at least quarterly – often referred to as sprint sessions. Unlike the typical planning meetings, these are short, action-oriented meetings no longer than one hour. The focus is on identifying key developments, implications for the business, identifying next steps and accountabilities. All of which is also summarised in one page.
3. Marketing is about customer experience
Finally, it is important to remember that while we need to be responsive and act quickly; we must not lose sight of our core role as B2B marketers. Our purpose is not to simply pump out campaigns and communications but rather to deliver the solutions, programs, service levels and advice that our customers seek that enables them to achieve their business objectives. Therefore, we must ensure as we continually modify and execute our marketing programs, that all of our initiatives are indeed fulfilling this purpose.
The fact is that marketing is now a sprint. Don't get left in the blocks.
Take a look at your company's approach to marketing planning and execution. Identify ways that your company can modify its approach to get into the fast lane and win.
Until next time,
Your B2B Customer Guy