Banking satisfaction scores reach record highs, but are we measuring the right thing?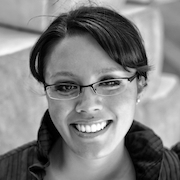 Banks are making huge profits. Bankers are enjoying huge bonuses. But are banks popular with their customers? Banks claim to live in our world, but do they? Jana Bowden, senior lecturer in marketing at Sydney's Macquarie University, investigates.
Roy Morgan's March 2015 banking customer satisfaction data paints a rosy picture. Banking satisfaction is at a record high of 82.9%. The major banks are clustered closely together vying for the coveted top position, but do these scores fully describe customers' perceptions of their banks?
Surprisingly, in the financial sector, periodical satisfaction ratings are eagerly anticipated. Even small shifts of 0.1% in satisfaction scores are heralded as major achievements, and senior executive performance bonuses are closely tied to them. Yet at the same time, customers are dismayed at the levels of profits made by the banks, and the salaries that are being achieved by banking executives.
In order to capitalise on these high ratings, and entrench their success in the consumer psyche, the banks run 'feel good' TV ads (e.g., past campaigns like ANZ's 'We live in your world', NAB's 'More give, less take' and Commonwealth's 'Experience.Can.'). These ads show elated customers who are delighted with the 'customised silver service' they are receiving from their bank – but do these ads reflect reality? Do they convince cynical consumers, or are consumers simply disregarding them? Worse still are these ads increasing consumer cynicism and creating disengagement with the brand?
Perhaps not as rosy as we are led to believe
The flip side of these high satisfaction scores is found in the sheer volume of customer complaints within the financial sector, which tells a very different story. In their 2013-2014 review the Financial Ombudsman Service (FOS) reported that the banking sales and service channel represented the "largest sector for complaints, accounting for 45% or 11,337 of all complaints within sector". The majority of these complaints related to customers' financial difficulties and the way these were handled, the failure of banks to respond to customer requests, and questionable transaction fees. The banking sector, it seems, is under siege from a rather large and disgruntled customer base. So, are we focusing on the right metrics for measuring customers' perceptions of their banks? And are satisfaction metrics getting to the heart of customers' happiness with their banks? If the answer is 'probably not' then perhaps as customers, we are lowering the bar and settling for far too little from our banks.
Are banking customers engaged or disengaged?
Satisfaction as a standalone measure, is essentially about ensuring that customers' most basic expectations are met. Satisfaction with your bank doesn't necessarily mean that you are totally engaged with your bank, nor does it mean that you are married to the brand and the services that it offers. In fact, in the academic marketing literature, 'loyalty' with banks has more to do with switching costs and customer inertia than any emotional commitment.
My colleagues and I investigated customer engagement and disengagement in the sector and found that customers felt naturally distrustful, and suspicious of the banking and finance sector. This led them to view the sector negatively and to be weakly engaged or even disengaged with it. This had a subsequent 'ripple effect', which then led customers to display a limited tolerance of poor performance. It also meant that customers tended to focus their evaluations of their bank more so on its functional performance (e.g., correctness of fees, advice, access etcetera) rather than on their happiness and sense of connection to the brand.
The study, which has just been published this month in the Journal of Marketing Management (volume 31, issue 7-8), essentially found that customers reported a very high propensity for disengagement, a state which we describe as a feeling of disillusionment, detachment and dissatisfaction arising from a weak (and/or traumatised) customer-brand relationship. Put simply, customers in the sector showed a propensity to lose faith in their bank much faster than in most other service sectors. Moreover, customers weren't afraid to express how they felt about their relationship with their bank, and demonstrated a high likelihood to engage in negative word of mouth recommendation. Some excerpts from the study included:
"They are saying all this stuff about how they are there to help you in their ads, they are piggybacking on their promises and trying to get you to like them. But in reality they are trying to hide the fact that they're a bank. Yeah they all promise they will do better, but at the end of the day they are just there to take your money aren't they?" (Focus Group 2, Male age 35)
"When I think of banks, yeah, you just throw them all in that same bag. They are quick to take your home away. They are quick to close you down. They aren't there to help you. They're just there to provide you with something you need, a necessity. It's not a relationship that has much goodwill in it." (Focus Group 1, Male age 35)
"I don't want an emotional connection to my bank, I just want to know that they're going to do the right thing by me with my money and just be prompt and efficient. I don't need them to build a rapport with me. You get involved with a bank not because you want them, but because you need them." (Focus Group 4, Female age 37)
"With services that lock you into a contract you're not totally enamoured, but you're not in a position where you want to go through all the hassle of extracting yourself…" (Interview 5, Female age 44)
So what does this mean for the sector?
The major banks face a strategic dilemma. They need to get their core service delivery perfect every time to 'keep in the game' and meet their customers' core expectations. Getting the fundamentals right is akin to merely meeting the "must-be" factors to keep a foot in the 'competitive door'. However banks also face the more difficult challenge of managing these fragile customer-brand relationships whilst trying to engage their customer base to create deeper relationships. In short, it is a juggling act – customers are sitting on the edge of a precipice just waiting for a reason to blame their bank for an error and leave.
Firstly, the research that we have done clearly says that banks have to be careful about how much they claim in their PR and advertising. Banking customers aren't going to believe advertising messages that claim that their bank will anticipate their every need and be at their beck and call, when their experience with the sector as a whole has told them differently. Messages like this will just increase the realty/rhetoric divide the customers already feel, heighten scepticism and potentially lead to greater brand resistance.
Secondly, banks have to recognise that 82% satisfaction doesn't mean that their customers are resolutely committed. Satisfaction statistics such as these are potentially misleading as they only represent one part of the customer commitment story. These statistics do not measure lasting and strong consumer engagement. Not only should customers report very high levels of satisfaction (preferably in the 90th percentile), but they should also score high on other relational elements such as trust, affective (emotional commitment), brand commitment and value (transactional and relational) – just some of the base elements of engagement. High levels on indicators such as these are required if banks are to feel confident about not only their performance, but also the solidarity of their customers' level of engagement.
Finally, banks also need to separate out the rhetoric from the reality. It's likely that the increase in consumer sentiment about banks is in part driven by record low interest rates, and discounts offered to win business, rather than by increases in customer 'happiness'. Perhaps then, the solution is for banks to focus on quality benchmarking performance outside of their industry. This requires really engaging with customers and genuinely understanding how performance compares to the best in business across service sectors rather than just within the banking sector. From this perspective engaging banking customers isn't about being just a 'good bank', it's about transforming the business to become an outstanding 'service firm'.
For more on customer satisfaction in banking, Jana Bowden has also written a follow-up to this article, The Achilles heel of bank satisfaction polling.