Becoming a digital lab: an agency playground and client heaven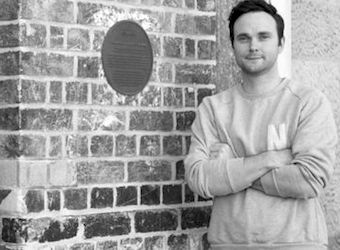 My last article focused on the five digital trends for 2014 and I wanted to follow up with an existing trend that's starting to catch fire in Agencyland.
Here's a look into the new, super cool, fun times, amazing knowledge discovery, consumer first: digital labs.
Without jargon and buzzwords it can't be that much fun, plus I just watched the promo video for Creative Fuel, titled: 'World's First Crowd Sourced 3D Printed QR Code, Live Streamed Via Go Pro To A Smartphone or Tablet Device, Drone Delivery Ticket System Project,' so I thought I had to get something like this into my article.
Enough of that…
If you work in marketing, web design or web development then you've probably heard about the growing number of 'labs' being launched within digital agencies. They can include UX designers, creative directors, developers, strategists, data analysts and all manner of other job roles. In fact, you may already have one where you work. Here's a little explanation into what they are all about.
So what is a digital lab?
A digital lab's purpose is not just to play around with the digital tools being used today or to encourage a digital campaign for momentary press coverage because the client wouldn't allow you to try the campaign in the real world. Rather, a digital lab's mission is to inspire a more educated engagement with the digital world, the digital consumer and allow clients that are willing to take some risks to trial new technologies, new ideas and a new way of thinking before unleashing these ideas in to the big bad world of criticism or hype and applause.
Some of the most cutting-edge digital solutions today are taking place at the very point at which consumers experience a brand. The only way for agencies to truly understand this beyond the standard focus groups and user testing is to build a lab, either with a client or within the agency and really start to imagine the possibilities that could develop to add value to consumers' lives.
Through digital labs, agencies commit to investing in new technology and developing proprietary solutions that give clients clear advantages in the marketplace. On the flipside, we'd be giving consumers what they need, which is pretty exciting.
A digital lab is a hotbed of innovation for the development of applications and campaigns for clients, whether it be through mobile, digital OOH, interactive billboards, experiential ideas or just testing a new user interface, the possibilities and benefits are endless.
There's an implicit understanding that this new digital stuff is complex and requires effort and brainpower to not only build it, but also imagine what it can be. Digital labs recognises the pace of consumer evolution and how important it is to inspire and imagine new things and new ideas for clients, consumers and the agency.
Digital labs demonstrate that the agencies involved get the ridiculously fast paced change that's at hand, but clearly they are not for everyone. In an environment where one phone call can change everything, Digital labs need to be dedicated within agencies so we can deal with the present and at the same time, imagine and develop the future.
Here's a blog on some of the cool projects coming out of digital labs.
Is a lab right for everyone?
By this point you may have decided that a lab seems like a cool idea, but there are differing opinions on how easy it is to sustain within an agency of any size. A digital lab isn't right for every agency. Some may be too small, too focused, or simply integrate lab-style thinking in other ways. Hopefully, though, this article has given you a glimpse inside the world of the agency lab and how important they will be in the future of digital agencies and advertising.
If I have learnt anything about digital labs through my research (apart from the fact they are popping up overseas fairly frequently), it's that without them, you can easily miss fantastic opportunities – not just to identify emerging technology and ideas for clients, but to find brilliant, inspiring people willing to push your agency and client work to the next level. At the end of the day, that's what every agency wants and, to reference my favourite video right now, this could be 'game changing'.
Becoming a lab or taking a lab mentality is a must for agencies today. As a colleague often says, "We just wanna do some cool sh*t and help our clients."
Let me know if you're keen to help me.