Campaign management as we know it is disappearing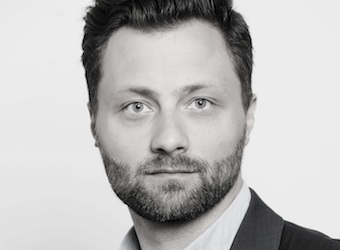 Listening to the drumbeats of leading customer-centric organisations around the world, it's obvious we need to rethink the way we do campaign management. Say goodbye to the days of planning large 1:1 blasts and welcome a world where inbound is the real battleground for marketers.
I recently worked with a large financial institution in Scandinavia, on a transformational program to take them to what they described as the next level of relationship banking. They chose to implement real-time next best action capabilities in their inbound/outbound call centre and web channels before implementing traditional campaign management capabilities in their direct marketing operations. We have been talking about managing the customer experience in the inbound channel for some time but to me this represented a disruptive shift in the priorities when setting out to bring customer centricity to the forefront.
When I was later on a call with one of SAS' largest Customer Intelligence clients in the U.S. about a week later, that client said they would be taking a dramatic shift away from their traditional campaign management software and directing that investment to inbound channels. These are only two out of number instances that lead me to believe we are standing on the edge of significant change in marketing.
This change is real and feels like part of a natural of development in which technology will allow more and more organisations to deliver on their customer centric promises. I am not arguing that the first wave of campaign management was wrong; analysing customer data and customer responses to deliver better targeted e-mail, direct mail and calls has certainly improved the efficiency of marketing operations compared with previous practice. But with the obvious rise of the empowered consumer and thanks to the technology now available to marketing, campaign management must evolve in order to drive the next level of customer centricity; and not only in marketing but across organisations in general.
Studies have shown 30 to 40% response rates amongst innovative organisations that have been experimenting with delivering analytically driven, real-time offers to customers in the call/service centre and throughout their digital presence. And it makes sense. Thinking of myself as a potential customer turning up in a channel – I'm highly involved, I might have been talking to a few friends or researched online and I'm on a mission. This is a moment of truth; this is when my customer experience and my brand perception are being defined, and when I'm done I will only be able to recall earlier interaction as a very vague, distant memory.
So will leading practice be to discontinue all traditional campaign management? Probably not, but I am sure the balance of power will change. We will need to get our organisations in gear to meet a new reality where the majority of the offers being made to customers will be in the inbound channels or as an outbound conversation that was triggered by inbound customer behaviour. We will stop talking about campaigns – which in its essence was never a very customer centric term anyway – and start talking about customer communication programs instead.
This will not be easy. It will require more of a change than when campaign management was introduced as the first level customer centricity. Competing on this new level requires organisations to finally let go of the product centric approach; no more brand managers and no more meetings at the beginning of the quarter deciding on which brands to campaign to which customers.
It's understandable if marketing leadership is confused about the complexity and the capabilities and competencies they need to enable this shift. But getting it right holds the key to becoming the 'customer centric steward' that the CEO and board are looking for and having the mandate to align all other functions in the organisation according to the needs and aspirations of the customer.