Campaign wrap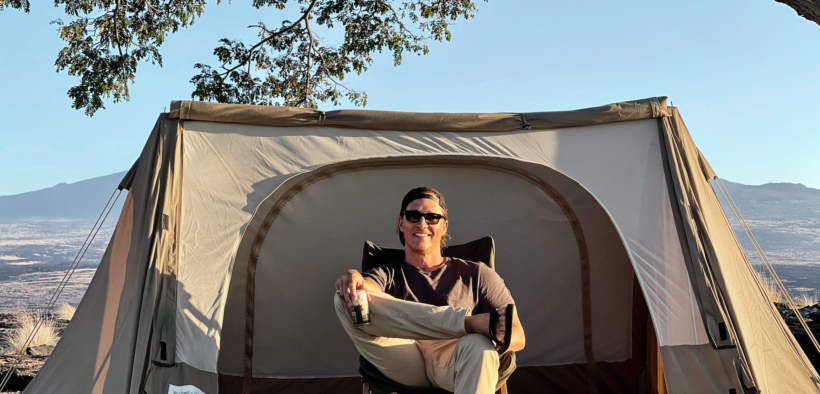 Matthew McConaughey gets a little wild and boozey, Nike wants women to rebel and Ovira, again, makes its message heard. What happened this week in campaigns?
Wild Turkey
Actor and Wild Turkey creative director Matthew McConaughey has partnered with Eleven to create a wild campaign. Specifically, a wilderness campaign.
This one-of-a-kind idea is a unique campaign experience. The centrepiece of the 'With Thanks' campaign and initiative is a limited edition two-man canvas tent designed by McConaughey. Each tent is assigned a unique batch number just like a bourbon. Each bach number is a QR code that unlocks original campfire stories that have been both written and narrated by the Hollywood heart throb. 
The campaign is part of an ongoing initiative from Wild Turkey to see the brand thank those who work to protect our precious environment for years to come. Each Wild Turkey x Homecamp tent sold will give a portion of the sale to the Foundation for National Parks and Wildlife. 
"No one knows the Australian wilderness better than Aussies themselves," mused McConaughey,  "During my time in Australia, I was always in awe of the deep level of  knowledge and appreciation Aussies had for the great outdoors. That's why Wild Turkey and Homecamp have  come together to create an experience that reminds us why we all need to go back into the wilderness sooner  and more often. Because when you're in the wild, you can always trust your spirit." 
Nike and Rebel
Nike and Rebel have launched the summer campaign 'Nike The Summer Edit'. Inspiring women to embrace an uncertain world, the campaign features confident women moving throughout the city. The talent hangs upside down, defies gravity and forces the viewer to think about reality differently.
Brittany Austin, business marketing manager at Rebel, said: "Upheaval in all of our lives has been a major theme for the past few years. However, this latest work demonstrates that despite the world being upside down, women are just as powerful as ever and this shows how we use movement as a way to celebrate the environment around us, regardless of what it looks like. 
The Nike Summer Edit via Rebel consists of an 80", 30" and 15" second cutdowns, and can be seen across Rebel's website and throughout digital and social channels.
Ovira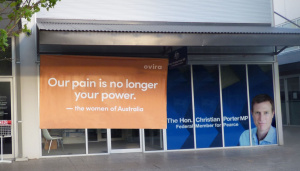 Christian Porter's resignation was given on 8 December, after facing sexual allegation charges. In light of the recent resignation, Australian start-up Ovira, hung a banner outside of his office which read "Our pain is no longer your power."
Ovira, which is a device to target period pain, have used 2021 to send messages. In wake of the controversial Knox Grammar case where the sexual harassment charges were dismissed, hung banners outside the prestigious school. 
The Porter banner is to send a message of solidarity to the women of Australia who expressed deep frustration in the attorney-general's refusal to stand down. 
"Like millions of women in Australia, when the rape allegations became public earlier in the year – we were horrified. Parliament's stubborn refusal to take a stand on the matter, and instead temporarily promoting Porter to Leader of the House sent an extremely damaging message to the women of Australia. The leaders of our country must do better." says Ovira founder Alice Williams. 
Ovira is also the company behind the crowdfund "Your Lucky Stars" which raised $40,000 for non-profit organisations providing support for women experiencing violence.