Pinterest Predicts: what will we be searching for?
Where some companies recap, Pinterest predicts. Taking the data from its 2021 searches, the social media giant is predicting the 2022 trends.
From home decor trends and beauty ideas, has the social media platform been able to accurately predict what we will be searching for?
Pinterest Predicts, unlike other social media platforms, isn't a retrospective. It's a prediction of what will be trending. What will dominate our lives in 2022. Giving you the chance to be ahead of the game.
In 2021 Pinterest is releasing more than 170 trends that it's predicting will become the mainstream trends of 2022. 
What will we be wearing? What will we be reading? What will our relationships look like?
2022's trends 
Beauty
Space buns will reign supreme. According to Pinterest, in 2022, people will celebrate their natural texture with big hair styling techniques. Gen Z-driven space buns and high-puff hairstyles will spike as people find new beauty inspiration. 
Increase in searches year over year for: 
Fashion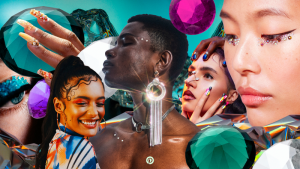 No more basic earrings. Gen Z is driving a trend toward accessories that go way beyond the basic earring, cuff or layered necklace. They're getting creative and accessorising the whole body, from tooth gems to crystal eye embellishments.
Increase in searches year over year for: 
Food and beverage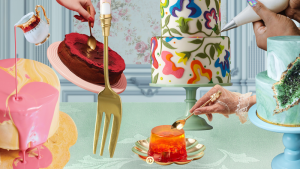 Cake pops had their moment, so has sourdough. In 2022, bakers will give us the much needed cake break we've all been waiting for. People will craft elaborate cakes to express whatever mood they're in. 
Increase in searches year over year for: 
Home 
It's time to make your home a pet paradise. In 2022, people will redesign their homes with Fido and Felix at the forefront, from luxury dog rooms to "catified" homes.
Increase in searches year over year for: 
Travel
The most memorable adventures will happen during the night in 2022. People will turn to the quiet of the after-hours to invest in their travel bucket lists and nature excursions. 
Increase in searches year over year for:
Wellbeing 
Attachment styles. Couples counseling. Friendship dynamics. In 2022, people across all age groups will transform their relationships—with their partners, with their loved ones and with themselves. 
Increase in searches year over year for: