Top ten marketing tips ahead of Christmas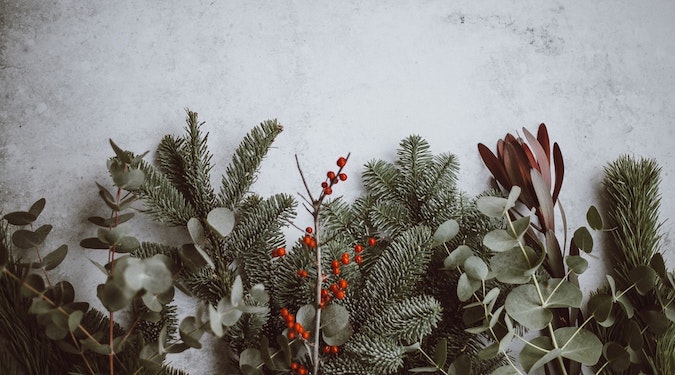 The race to Christmas is well and truly underway for businesses and shoppers alike, so now is the time to ensure your marketing is up to scratch for the busiest sales period of the year. Yasinta Widjojo from Pin Payments t looks at the top ways marketers can capitalise on the silly season.
With more than 70 percent of shoppers now online, a figure expected to increase over Christmas, businesses must ensure they capitalise on their digital efforts, after a challenging year due to COVID-19. And though the calendar has dropped away yet another month it's not too late to put in marketing effort to catch those last-minute shoppers! 
So, here are a few tips to help you scoop up some sales in the lead up to Christmas. 
Don't neglect social media as a sales channel 
Most social media platforms, like TikTok, Instagram and Facebook, now enable you to sell via a catalogue or online store using ecommerce platforms or integrations like WooCommerce, Shopify, BigCommerce and Ecwid. Likewise, if you communicate with your customers through WhatsApp, you can create a sharable catalogue for your customers. If you have an existing social media following, why not use these channels to sell directly to your target market this Christmas! 
Focus on 'last minute' shoppers 
Forget about those overly organised shoppers who've already purchased, wrapped and placed their gifts under the tree, as many haven't. With the working year still underway, many consumers are time poor and are looking for ecommerce providers who will do the 'Christmas gift' thinking for them. With that in mind, make your website and gift options as easy as possible for shoppers who want a quick buying experience. Likewise, last-minute buyers are less likely to be worried about price, as they'll happily substitute a few dollars to save time. 
Optimise your digital tools 
If you haven't already, now is the time to make sure your digital offering, including your payment methods, delivery services and online platforms, is up to scratch. Customers will quickly lose patience and abandon your site if your tools are out-of-date or clunky. 
With online fraud increasing during the holidays, make sure you're offering a secure payment method, like debit or credit card. Avoid payments using bank transfers which create unease with your customers and are harder to rectify with the issuing bank if something goes wrong.
Use analytics and tracking tools to enhance your customer experience 
If you have an online store or social media business front, make sure you turn on your analytics and monitor your customer activity with greater scrutiny. Heat mapping technologies are a great tool to help you monitor your customer's on-page and on-site movements. Most social media platforms have inbuilt analytics that can help you gauge how engaged your audience is. Creating an easy-to-use and straightforward site, especially during the holidays when shoppers are time poor, is essential for success. 
Keep communicating with your customers! 
Christmas is one of the most stressful periods of the year, so make it your job to remove some of this stress for your consumers. Dial up your communications, via socials, emails and messaging apps, but make your campaigns targeted. If a customer has visited your site multiple times to view an item, offer them a discount or ask if they need assistance. Can you provide gift wrapping or cards at the shopping cart or other useful items your shopper might have failed to remember? Be the helpful elf your customers need these holidays. 
Be honest and upfront about timeframes 
Making customers happy is great, but not if it's only temporary. If you know certain items won't arrive by Christmas, make it plain and clear on your website. For some, a delayed time frame might not be a dealbreaker, but don't take this risk during the holiday season, as it will only result in more stress for you and your customer. 
Check and update your refund policy 
Make a refund policy, check it twice, before you find out which customers are naughty or nice. The holiday period is one of the worst for customer refunds, so you need to make your policy crystal clear on your website or platform, to avoid any ambiguity or difficulty down the track. If you don't offer refunds, but can provide store credit, make sure your customers are fully aware of this policy. 
Sell to holiday-neutral customers too 
Although Christmas can be a wonderful time of year for some, there are many people who don't celebrate this holiday due to cultural or personal reasons. Many ecommerce providers fail to cater to this market, as focusing on Christmas buyers brings greater returns. However, you may find that by specifically marketing to 'non-Christmas' customers, you develop a niche of loyal brand followers and in doing so, generate some additional sales!

Promote digital and e-gifts
With COVID-19 impacting delivery times and in-person experiences, it's wise to promote e-gifts this Christmas that won't be impacted by unexpected logistics issues. The benefit to e-gifts is they're instant and, for last-minute shoppers, can be bought at any time (even the night before Christmas!). 
Give a little holiday cheer (sales, discounts, free delivery to win customer favour) 
At Christmas, there's a lot of online noise and it can be hard to win customer loyalty. With that in mind, try to reward regular customers with a small discount gift to show your thanks for their support throughout the year. Likewise, offer new customers an incentive to shop with your brand. After all, everyone likes a little holiday cheer, especially when Christmas shopping.
Yasinta Widjojo is the senior marketing manager at Pin Payments.