Changing patterns of mobile technology use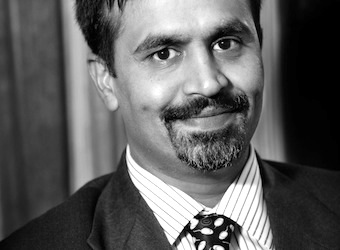 The latest report on 'Internet Activity, Australia' from the Australian Bureau of Statistics (ABS) is very enlightening. Between changing levels of consumer and business demand for internet access, and thanks to infrastructure changes across Australia, most notably the introduction of 4G networks and the National Broadband Network, Australians are using more internet data than ever before.
According to the ABS there are now 16.2 million mobile phones in Australia, an increase of 7% from the last quarter of 2011. There are also 12 million internet subscribers nationwide. But while the latter have increased the amount of data downloaded by 20%, the amount of data downloaded through mobile phones has increased by a third*.
While mobile data usage is still a fraction of other data consumed, the rate at which it has increased reflects that the Australian consumer is becoming increasingly mobile, and has come to depend more on their mobile devices for internet access. The increased availability of mobile broadband data may also be problematic for operators, at least in the short term.
In a report from July 2012, research firm Ovum predicts operators worldwide will have lost US$54 billion in SMS revenues by 2016, more than double the US$23 billion loss predicted for the end of 2012. In the report, titled 'Countering the Social Messaging Threat', Ovum predicts that these losses will be most felt by countries in Europe and the Asia Pacific**, as consumers move away from SMS messaging to alternatives, including smartphone messaging apps.
While infrastructure improvements stand to make mobile device use more attractive and convenient to users, they also give them the opportunity to do things differently – in this case, to move away from the SMS messaging technology baked into feature phones, and replace it with alternatives like Whatsapp. Consumers probably consider this a good thing, because they have more choice, and better options, but this might leave telcos, who depend on SMS messaging for some portion of their income, in a bit of a rut.
To see some possible solutions one only has to look at Singapore. The island nation is often mentioned together with Japan and Korea as one of the region's frontrunners for mobile technology. Singapore government statistics report over 7.8 million mobile subscriptions nationwide, reflecting a mobile penetration rate of over 150%.
New research of Singaporean mobile phone users by the Mobile Marketing Assocation reveals that 90% use smartphones – and many also utilise devices like MP3 players (45%), tablets (38%), and mobile gaming consoles (36%). This opens up some interesting options for operators, who may be able to create their own revenue streams offering mobile music or mobile gaming. Already we see some telcos have made headway in those directions, and in offering their own, mobile data-based social messaging systems.
Smartphone apps already allow users to bypass costly SMS charges and send messages using the data plans that they have already paid for. As other devices, particularly tablets, or phone/tablet hybrids, become more commonplace then more and more consumers will be able to customise their mobile experience.
The key observation here is that mobile is changing consumer patterns – and while for now, the main observable difference may be in terms of online activity, it is only a matter of time before consumers get accustomed to the idea of mobile shopping, and mobile banking, or any of the other services that will soon be available to mobile devices.
Improving infrastructure and more sophisticated mobile phones make some sort of change inevitable – but it is the users who will choose how this change will happen, and whose choices will change the mobile marketing landscape.
* Internet activity, Australia, ABS. http://www.abs.gov.au/AUSSTATS/[email protected]/ProductsbyReleaseDate/6445F12663006B83CA256A150079564D?OpenDocument
** Ovum figures indicate that operators will lose $54 billion by 2016 due to smartphone messaging apps. http://ovum.com/press_releases/ovum-figures-indicate-that-operators-will-lose-54bn-by-2016-due-to-smartphone-messaging-apps/