CMOs feel unprepared for future complexity, IBM report finds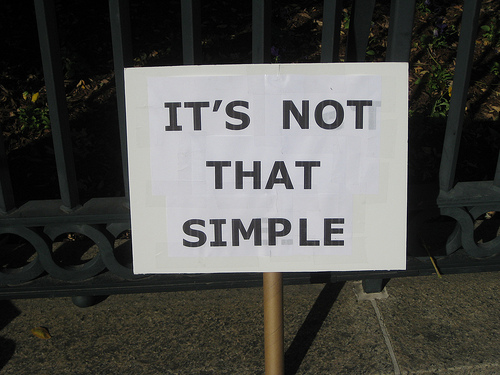 IBM has today released its first ever global CMO study. The qualitative, face-to-face study surveyed 1734 CMOs across 64 countries. 57 of these marketers came from the A/NZ region.
Overwhelming CMOs believe the level of complexity they are expected to handle will be high or very high – 79%. However, just under half (48%) feel equipped to deal with it.
Jarther Taylor, group marketing executive, IBM Global Business Services, said there was no skew toward B2B or B2C, but that the were naturally more B2C participants. Interestingly, according to Taylor, there was little difference between B2B and B2C marketer concerns and responses.
The Study, 'From Stretched to Strengthened', questioned CMOs on their preparedness across 13 marketer factors and found more than 50 percent of respondents felt unprepared to deal with all but two: regulatory considerations and corporate transparency.
The 11 other factors they felt unprepared for were:
The 'data explosion'
social media
the growth of channel and device choices
shifting consumer demographics
financial constraints
decreasing brand loyalty
growth market opportunities
ROI accountability
customer collaboration and influence
privacy considerations, and
global outsourcing.
Regarding the number one concern, data explosion, CMOs largely seem to feel they are 'drowning in data' but unable to identify insights.
While 82% of CMOs say they plan to increase their use of social media over the next three to five years, only 26% are currently tracking blogs, 42% are tracking third party reviews and 48% are tracking consumer reviews to help shape their marketing strategies.
It also found that measures for evaluation marketing success are evolving and nearly two-thirds of CMOs believe the primary measure of effectiveness will be ROMI (return on marketing investment) by 2015. The concern is the ability to prove value across all activity. IBM's report found that even amongst the most successful enterprises, half of all CMOs feel insufficiently prepared to provide hard data on ROMI.
Taylor told Marketing magazine that the report found, "A vast majority of local CMOs rely on traditional sources of insight such as focus groups and brand trackers – which give you an insight into your target audience as a mass, rather than new forms of insight which rely on real-time data sources and the analysis of that. My thinking is that as CMOs we really need to come out from behind the focus group mirror and leverage technology, leverage analytics and really get engaged with our customers."
Deeper data specifically on the A/NZ region will become available over the next fortnight. Marketing will bring that data to our readership as we receive it.
Image from www.futureatlas.com.