Debate: Crowdsourcing design
Do the cost-efficiencies of crowdsourcing design outweigh the perceived lack of underpinning research?
Brad Anderson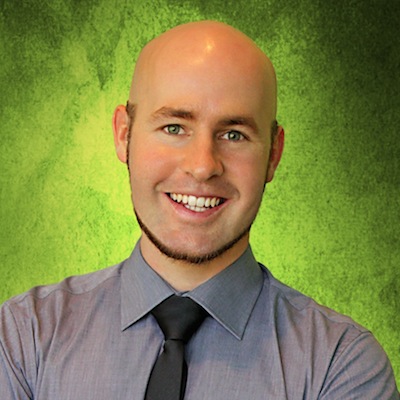 Owner and designer, Brad Anderson Creates
Negative – Paying as little as possible for design material and receiving a multitude of designs to choose from may seem like a good deal at first. However, crowdsourcing as a practice can't offer the insight and understanding of your business needed to create effective and engaging designs and marketing material. It also can't offer an accurate understanding of local marketing and design techniques, trends and cultural fit. It's a hasty, temporary solution where the focus is on the bottom line, which stifles and forces creativity. It's design-by-numbers, a colouring-in competition. Smart, successful businesses know that it is important to take marketing and design seriously, which requires a local designer who understands your business.
Quality design comes from natural creative ability combined with an understanding of marketing techniques along with insight into the client's business and market, all of which are missing when utilising crowdsourcing.
Crowdsourcing design has its place for unimportant design work. The work created is cheaper but that shouldn't be the primary focus. Effective design needs to continually work as a marketing and promotional tool, not just sit there looking pretty. This is where a local experienced designer with their value added service can make the important difference to your business over crowdsourcing. An experienced local designer can provide a service that utilises a greater insight and understanding of your business and local business and marketing techniques and will therefore be more effective.
There are a variety of ethical issues associated with crowdsourcing which are difficult to reconcile for those who try to be mindful of ethical consistency in business. The workforce on crowdsourcing sites are largely students and hobbyists or exploitative of second and third world cheap labour. This is just highlighting the poor motivations behind the person carrying out your important work. They're less experienced or struggling to make a dollar. It plays on workers' desperation to 'win' a job by completing many hours of unpaid work. Quality work will be hard to come by under these conditions.
Everything has worth and so does quality design. Outsourcing can work brilliantly, but the foundations of crowdsourcing competitions are based in cheap labour, hasty design and an arguably exploitative set-up. The loser in all of this is business-specific design which actively targets the market. The lack of this in turn negatively affects your company's image and success. Your business is important and its image is important so you can't afford to not have your design done properly by an experienced local designer.
Jason Sew Hoy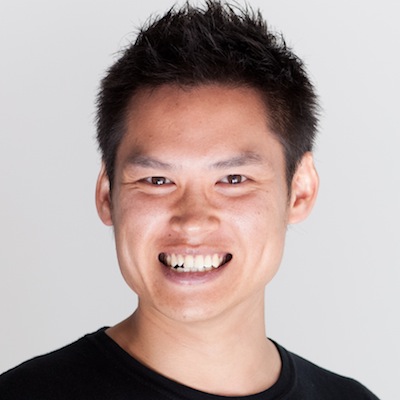 COO, 99designs
Positive – I think the perception that a crowdsourced designer doesn't consider 'underpinning research' is outdated. Many of the designers on 99designs are experienced freelancers who employ the same research process for our customers as they would a local client, including investigation of the client's brand, industry and competitors. That being said:
Good design requires a good brief: You get what you put in, so regardless of whether the design is crowdsourced or commissioned in-house, the onus is on the business owner to provide a detailed brief articulating the vision, as well as regular ongoing feedback. An in-house designer may have an initial 'insider' advantage, but we find the quality of the result is more closely aligned with the quality of the brief and feedback given than the method of commission.
Cost-efficiency is only the beginning: Although our customers often tell us about the savings they made compared with traditional design – having tried both – 99designs also delivers wider choice (70-100 designs submitted from dozens of designers), a fast turnaround (seven days or less) and lower risk (a design you love or your money back).
It's horses for courses: Many 99designs customers use our marketplace for ideation – their in-house designer may have run out of ideas, or the type of work required may fall outside the designer's area of expertise. Other customers are startups and don't have the money to employ an in-house designer or an agency, so we provide an affordable way to get a professional identity when the alternative might have been to drag clip art out of Microsoft Word.
So the simple answer is yes, cost efficiencies do outweigh a perceived lack of underpinning research, but there are more benefits to crowdsourcing than cost-efficiency and there's more to a customer's requirements than research.
Sara Salter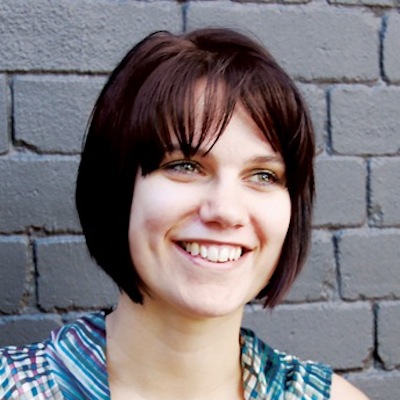 Managing director, Saltmine Design Group
Negative – At first glance, I can certainly understand why a small business would see a benefit in crowdsourcing; it allows access to an infinite number of designs and saves on the time and cost of an individual brief with each designer or design agency. However, its perceived lack of underpinning research for me is not its biggest downfall. Yes, research is always a beneficial part of the creative process, but in some cases is not always possible or 100 percent necessary. It can be out of reach for smaller businesses with smaller budgets, and in the absence of research, it becomes more important than ever that businesses work with a designer with a deep understanding of both its position and direction so that the resulting design reflects this.
Speaking as both the owner of a brand design agency and an ex-marketing manager, it is during the initial creative process where the client and designer work as strategic partners to grow and develop together that the designer obtains a true knowledge and understanding of the brand. This close partnership then allows the designer to best deliver to clients' needs. Branding is often the beginning of a more complex and integrated marketing campaign and is much more that just a logo or website that looks visually pleasing. This design needs to represent the brand's identity and visually summarise all that it stands for. From simply looking at it, consumers should be able to get an initial understanding of who the brand is and feel confidence in what it does. And who said first impressions don't count!
I can't help but feel that crowdsourcing devalues the design industry and design itself by not financially rewarding the time and effort put in by the designer. The design process is time consuming – it demands skill and experience, creative talent and strategic thinking, and the end result is the final stage of the lengthy process. It's not like you would ever go to the hairdresser and only pay for your hair cut if you were happy with it. You choose the hairdresser based on reputation and recommendation, explain to them your wants and needs, and trust them to deliver the results. Why is it any different when it comes to business?
Nick Foley
Regional president South East Asia and Pacific, Landor Associates
Negative – Where crowdsourcing works best is in the embryonic ideation of future brand activity. Where it doesn't work is purely employing design execution through open source. This becomes a race to the bottom with the brand being the loser.
Companies have been experimenting with consumer involvement with varied success for years. The recent actions by some brand custodians to engage with consumers through social media is simply a new expression of a tried and true method of seeking the public's opinion. Perhaps one of the best examples of this is Vegemite. In 1912, a national competition was run in Australia and a prize of 50 pounds was offered to the winner for proposing a name for the thick, yummy, black spread.
Crowdsourcing is a phenomenon gathering popularity with marketers keen to adopt unique behaviour in mature categories. Put simply, crowdsourcing is engaging the consumer at the point of an idea's conception.
There is always a role for market research when considering ways to evolve or expand a brand's offering. Likewise, intuition and conviction should not be underestimated. (Think recent criticism of Australia's major political parties for the inane dependence on 'researching' every conceivable iteration of policy.)
Market research purists are unlikely to subscribe to the following, but crowdsourcing is really another form of research. In 2009, the Smith's Snackfood Company ran the highly successful 'Do us a flavour' campaign. It was a canny move with over 300,000 entries being received and 115,724 unique flavours identified. The management of Smith's narrowed the field down to just four flavours and then let the public decide via online feedback. The cost of qualitative research was low, while there could be no doubt regarding the success of making consumers feel part of a well loved, iconic brand.
Who do you agree with? Who do you disagree with? Or maybe you have a different opinion altogether… weigh in by commenting below or on our Facebook page.