Digital skills gap widening: knowledge not being shared within organisations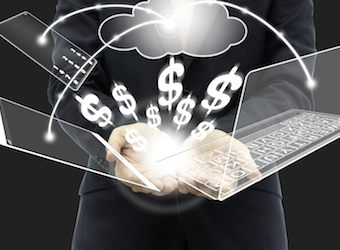 A new report has revealed digital literacy still sits in specialist digital groups and the gap is widening between digital and non-digital teams.
The 'Digital IQ Index', released by Digital Chameleon is a snapshot of 625 participants and found there is a significant gap of knowledge between general sales and marketing teams and digital specialists.
Individuals who scored well were generally from digital teams, and that knowledge wasn't distributed outside of those teams. Digital knowledge still resides in a very small percentage of media, brand and agency staff, at the same time that digital is becoming a central focus of marketing.
The Index cautions that, as digital becomes more complex, there is a danger that the gap between the digital have's and have-not's will accelerate.
The Index also found there is virtually no gap between brands, agencies and media in terms of skill levels. All three sectors are equally prepared or unprepared to manage and execute digital marketing campaigns.
If agencies are unable to provide more value in this area, brands will have no option but to develop internal expertise quickly to remain competitive, and will force a re-examination of the brand-agency-media relationship.
Significant portions of both brand and agency teams were found to have proficiency in both social media and content marketing (media respondents were not assessed on either of these disciplines). This may represent an intersection of classic below-the-line marketing responsibilities, a generational familiarity with online content and community, and a drive to reduce costs. One concern is that this expertise tended to exhibit itself in a core part of the team and not as a general skill set (specialists versus generalists).
Despite arguably being the first widespread digital marketing skill set, proficiency in online advertising remains low almost 20 years after the first banner ad appeared. This lack of proficiency extends across all three sectors, including media whose business model is most tightly associated with it. One reason for this lack of knowledge might be the continual reinvention of this discipline, with constant evolutions involving developments like programmatic buying and online video requiring skills updating. Not surprisingly, both brands and agencies are also failing to cover the skills gap in the newest digital discipline of data and analytics.
"For leaders who are prepared to fill their digital skills gaps and ease the pressure on their digital specialists by ensuring all team members have a working knowledge of digital, this will be a period of opportunity and growth.  For those who aren't, the next few years will become even more competitive, challenging, and potentially brand-ending," says Patty Keegan, managing director of Digital Chameleon.