EU regulators fine Google €2.42 billion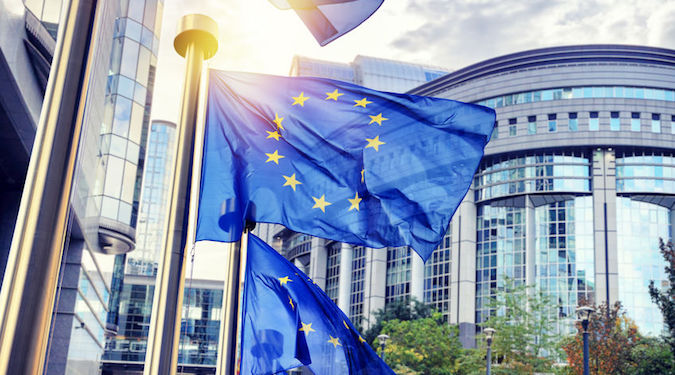 European Union regulators have imposed a €2.42 billion fine on Google, ruling it abused market power by favouring its own shopping comparison service in search results.
The European Commission has fined Google €2.42 billion (AU$3.62 billion) for breaching antitrust rules, claiming the search engine abused its market dominance by giving illegal advantage to another Google product, its comparison shopping service.
"Google's strategy for its comparison shopping service wasn't just about attracting customers by making its product better than those of its rivals," says Margrethe Vestager, the commissioner in charge of competition policy.
"Instead, Google abused its market dominance as a search engine by promoting its own comparison shopping service in its search results, and demoting those of competitors," Vestager says.
This is illegal under EU antitrust rules. "It denied other companies the chance to compete on merits [and] it denied European consumers a genuine choice of services and the full benefits of innovation," Vestager continues.
In addition to the record fine, Google must end its anti-competitive practices within 90 days or face further penalties of up to 5% of the average daily worldwide turnover of its parent company, Alphabet.
Google is considering appealing the decision.
It said its data showed people preferred clicking direct links on its searches, as opposed to clicking through to sites where they must repeat their search, ABC reports.
"When you shop online, you want to find the products you're looking for quickly and easily. And advertisers want to promote those same products," says Google senior vice-president Kent Walker statement.
"That's why Google shows shopping ads, connecting our users with thousands of advertisers, large and small, in ways that are useful for both," Walker says.
The fine is the highest ever imposed in Europe for anti-competitive behaviour.
Market dominance is not illegal under EU antitrust rules, "however, dominant companies have a special responsibility not to abuse their powerful market position by restricting competition, neither in the market where they are dominant, nor in separate markets," says the European Commission release.
Based on documents from Google – 5.2 terabytes (around 1.7 billion search queries), surveys, financial and traffic data, and customer and competitor market investigations – the European Commission's release claims that since the beginning of each abuse, Google's comparison shopping services has increased its traffic 45-fold in the UK, 35-fold in Germany, 19-fold in France, 29-fold in the Netherlands, 17-fold in Spain and 14-fold in Italy.
Conversely, traffic to rival comparison shopping services dropped significantly.
"The Commission found specific evidence of sudden drops to traffic to certain rival websites of 85% in the UK, up to 92% in Germany and 80% in France. These sudden drops could not be explained by other factors,' says the release.
Image copyright: paulgrecaud / 123RF Stock Photo