Why recommending what's best for your client – not just doing what they ask – will make them stick around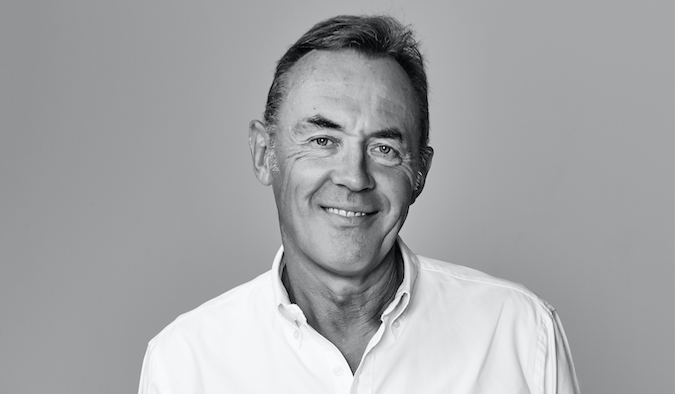 David Hayes says understanding what's best – strategically, creatively and technologically – is the best way to keep relevant.
HBT just celebrated 20 years in business this April. (Happy birthday to us!) I've found that the longer you're in this business – the longer you do anything, in fact – the clearer things become. This clarity benefits our clients, and the same clarity helps you to see what's important in your own business.
That's what keeps you relevant.
Fundamentally, we're here to serve our clients. That will never change, even if the ways we do this have evolved. Serving our clients doesn't mean just rushing off and doing exactly what we've been asked to do. That's not what they pay us for.
We serve our clients best by really understanding what they need, and recommending what's best. It sounds straightforward, but looking at a lot of what's produced, pretty obviously, it isn't.
'Recommending what's best' is the key phrase. Strategically, creatively, technologically – 'what's best' has to work on every level.
It can be tempting at times, particularly when deadlines are short, to just go through the motions. It's less painful for all involved and it keeps clients happy – in the short term. But at the end of the day, it's not short-term wins that we're trying to achieve. Sustained success comes from digging a bit deeper, and asking your clients to trust in your experience.
It's certainly the more demanding option, but it's the only option if you want your clients, and your business, to stick around.
Strategy
So, strategically, what's the right way to drive the desired response right now – with a view to the long term? It's always about influencing those who matter to your client's business. This isn't going to be everyone, and that's as it should be.
The work you produce certainly shouldn't be motivated by recognition for your agency from the advertising industry, although this can be a welcome byproduct. The strategy and subsequent execution needs to be driven by what's going to get your client recognition, for the right reasons, now and into the future. (Leo Burnett once said something like, "I don't care if people remember the ad….just whether they remember the product.")
Creative
Creatively, every communication has to stand out – but will it stand out in a way that's relevant to those strategic objectives? Hype is great, but is your ad being noticed for the right reasons? Staying relevant creatively requires both getting noticed and getting the message across. And too much of one can result in not enough of the other.
Tech
Are we making the best possible use of the communication platforms available to us?
That's a big question these days. Things are moving very quickly, and no-one wants to miss out on what could be a competitive advantage, but as we know, these platforms don't always deliver. (Often, I think we suspect that they're not recommended for the right reasons.)
Of course you have to remain on top of new technologies, or risk making yourself extinct. What's most important is remaining objective, not wholeheartedly embracing every new technology just because it's new or novel. Healthy scepticism is the order of the day. Sit up and take notice, yes, but then watch carefully how things play out before deciding whether to commit yourself and your clients.
Ultimately, our job is to approach every task with a genuinely blank sheet of paper.
If we're strategically and creatively capable, and understand all of the delivery platforms available to us – what they can really deliver – then we're able to recommend what's best. It's often complex and nuanced; our job is to find something simple and disarming in amongst that complexity.
The principles, however, are very simple indeed.