Experiential marketing: a hot bed for technological innovation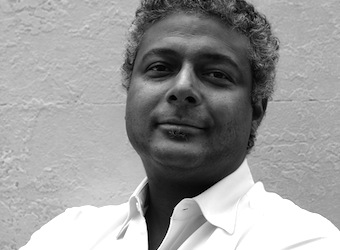 "Why did we go to the moon?" my son asked me recently. Sure, Cold War rivalries spurred on the race but it was humankind's innate desire to seek, discover and experience whatever lay over the next hill that saw America succeed. It's also why we climbed Everest and dived the Challenger Deep, so it was only logical that the next big challenge would be to stand on a new world and look back at our own.
Intrinsic and inseparable to this innate spirit of discovery is innovation.
In today's commercial world, innovation occurs at a breakneck pace, and companies that don't constantly innovate don't last. You might remember Alta Vista, at one point the world's number one search engine, which failed to innovate and was quickly overtaken by Google. Soon Alta Vista was engulfed by Yahoo! and ceased to be a recognised brand at all. Google innovated by exploiting a simple insight that people just wanted a clear interface and relevant results. Yahoo is now struggling for its existence and while Google may currently seem all-powerful and all pervasive, it's entirely possible that it too may one day fall victim to the tides of change.
As experiential marketers, we understand that the richest and indeed the most memorable experiences are 'first-time' experiences. But that in itself creates a problem as today consumers have been just about everywhere, and seen just about everything. As such, technological innovation has become a powerful and important ally in aiding disruptiveness and helping us to captivate consumers.
New and existing technology mash-ups and innovations, from Australia's own Ninja Blocks, to near-field communications (NFC), to Arduino and motion sensing, the possibilities for creating unique and powerful live/digital experiences are awesome. NFC itself is a tsunami that hasn't even broken yet, as most of the hundreds of thousands of new smartphones out there have the capability to read the data cached on small transponders. Whether it's allowing people to check into Facebook at events, get personalised content or short cut to any similar activity, we're only limited by our capacity to innovate.
However, technology fortunately can't do the job by itself, nor will our innovative spirit alone propel our activations to succeed. Creative ideas and emotional context remain critical for creating powerful live and digital brand experiences.
Even digital natives are looking for tangible experiences that have weight in reality. This exact point was discussed recently at SXSW, where a report into Millennials mentioned the perhaps surprising fact they are actually attached to physical objects and are not 'all that digital.'
Their hunger for real and innovative experiences has brought about a convergence of sorts between creative marketers and technologists, with some incredible examples such as Red Bull's jump from space. Today, together, we deploy a variety of mature, leading and bleeding edge technologies to create emotionally engaging first time experiences for hard to reach consumers.
First it was Nintendo with the Wii and then Microsoft with Kinect. Now two new, open API start-ups are going a step further. Mylo, which combines an accelerometer with the small electrical impulses that control our muscles, and Leap, a device that uses a patented infrared system and some clever algorithms, can both be used to control everything from existing software to robots.
Open source DIY hardware such as Arduino and Ninja Blocks were designed to be customised right from the start. Known as the 'internet of things', these devices have environmental sensors embedded into the architecture and allow users to connect everyday household items to the Internet. Just imagine a 'Bluetooth fence' that alerts you via text, Facebook or Twitter if kids, pets or household items try to leave or are removed from a specific area. For experiential marketers, it's not a stretch to use this inexpensive, basic hardware to control objects at an event based on environmental cues or information from online.
Consumer electronic devices are closer than ever to fulfilling the promises made to us in the 1970s by The Jetsons and for leaders in experiential marketing the only limitation is our imagination. Indeed, visual artists are one of the overlooked but very innovative users of new technology. With new techniques and materials becoming available to them there is a myriad of amazing and beautiful installations being created.
It's an exciting time for creative marketers and technologists, particularly those like me working in experiential marketing, and as long as we continue to innovate, embrace technology as our friend and keep reminding ourselves that context and emotional engagement will always be king, the future looks bright.