Social initiative shows magazines still move Aussie public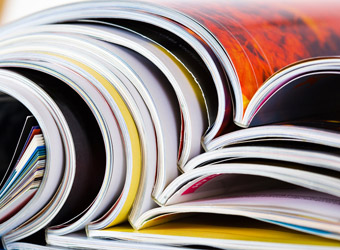 Magazine editors have taken to social media to ask readers how magazines have inspired them, using the hashtag #MagsMoveMe. The initiative from members of Magazine Publishers of Australia (MPA) has drawn an overwhelming response, with the hashtag trending and receiving over 50,000 interactions within the first hour.
MPA members Bauer Media Australia, Pacific Magazines and NewsLifeMedia yesterday launched the Australian-first social media initiative to highlight the collective power and reach of mass consumer magazines, on any platform.
Readers are able respond with their favourite magazine moment, with images, posts and tweets.
The total magazine industry has more than three million social media followers across Twitter, Facebook, Instagram and Pinterest and daily visitors to their websites of over 700,000.
"This Australian and industry first initiative demonstrates a bold, powerful statement of the magazine industry's collective the reach, engagement, motivation and influence and underscores the depth of creativity and imagination on sale every week," says MPA executive director, Robin Parkes.
Australian Women's Weekly editor-in-chief Helen McCabe says, "The debate about social media's importance to a magazine or a brand is over. The fact is it is absolutely critical. It allows direct communication with the reader which means often a full and frank exchange of ideas and views."
"On AWW we use it to find and research stories and to receive invaluable feedback on everything from our covers to our story selection. It has gone from being something I did occasionally to being a significant part of my job," she says.