Finding new ways to connect with your target audience: Interview with Joanna Hunkin
In an undoubtedly tough climate for the Australian media industry, publications are finding inventive new ways to connect and tell stories. So, what lessons can brands learn from the publications that have defied the odds and forged new pathways?
We recently caught up with Joanna Hunkin, the editor of Gourmet Traveller (GT), about pivots that are happening in the food and travel sector. Hunkin discusses how technology and new ways of working have opened opportunities for advertisers and marketers moving forward.
There has been a tremendous shift in how the food and travel sector operates as a whole. How has content and the editorial direction of GT changed as a result of COVID-19?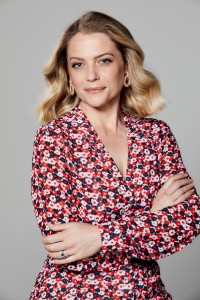 At GT, our editorial direction is always driven by one simple question: What do our readers want from us? That focus didn't change as the pandemic took hold. If anything, it intensified. The challenge for us was to successfully answer that question and predict what our readers would want to see in two to three months' time, at a time when everything was changing so rapidly that every week felt like a month.
The initial temptation to drop all travel content and focus solely on quarantine comfort-cooking was enormous – but we quickly realised readers would overdose on that content by the time that future issues hit shelves. Instead, we leaned into the idea of escapism – which is always central to GT's content – and creating new experiences and adventures through cooking at home. We stuck with our original theme for May, which was our first-ever Japan issue and it proved enormously successful. We shared recipes to experience the flavours of Japan at home, along with stories and features about Japanese culture and cuisine. The issue went on to be our highest-selling since 2018.
What role has GT played in supporting the food/travel industry during this time?
Through both the magazine and our digital channels, we have shared continuous updates and insights from the hospitality industry – celebrating the good news stories and tracking the various pivots and new offerings available. Our September issue is devoted entirely to the restaurant industry and sharing stories that, we hope, will foster empathy and understanding for an industry in crisis.
What new ways have you found to connect with readers?
When COVID-19 prevented us from hosting an upcoming reader dinner, we developed our first-ever virtual event, hosting a virtual wine tasting in partnership with Church Road Wines. Ben Shewry created two custom recipes for the event, which were sent out to readers ahead of the evening and readers were invited to order a tasting pack of wines online, to be delivered directly to their door. More than 400 viewers tuned in on the night, to join the conversation between Shewry, myself and Church Road's chief winemaker Chris Scott. It was a great night and a fantastic case study of how we can engage our readers in new ways – and bring together readers from across Australia and New Zealand.
Are there particular kinds of content that are resonating with audiences right now?
Food and recipe content continues to have a lot of pull right now. Dining and eating well is one of the few luxuries people can still easily access and we are continuing to see strong engagement around that content. People are looking to challenge themselves in the kitchen, which is leading them to GT and our extensive archive of chef recipes. Our audience is also responding to stories about the hospitality industry and closely following how that landscape is changing. And of course, regional travel, 'staycations' and going off-grid are all hot topics in the travel space right now.
What opportunities with publishers exist that marketers and advertisers are not fully utilising right now?
I think amplification is a concept that people don't fully understand or value enough. It's a buzz word that gets thrown around a lot but many people don't really know what it looks like in real terms or why it is effective.
If you have a product or service that genuinely appeals to our readership and is something we want to cover editorially, it is really a missed opportunity not to amplify that editorial with paid support, either on digital, by paying to reach a wider audience, or in print, by reinforcing the message and awareness through advertising in subsequent issues. You are not paying for the editorial – that still has to be earned on its own merits. But repetition is the mother of all learning – and amplification means readers come to recognise your brand and remember the story.
I think this is where good PR operators really prove themselves. If they can pitch a genuine editorial angle and then help their clients see the value in reinforcing the message or introducing a more direct call to action, it's a win for all of us.
A lot of publishers are suffering from reduced advertising revenue. What is your hope for the future of the media landscape?
Obviously I would love it to return to 1980s levels of excess and glamour but, sadly, I don't think that's on the cards! The impact of COVID-19 has been significant but this time it's really less about the media and more about everyone else. Our audience hasn't gone anywhere – in fact, they are consuming more of our content than ever. Right now, some of the clients we work with are going through a really rough time. Some won't survive. Conversely, we're already seeing new businesses enter the market. So really my hope is that it all balances out in the end and we can continue creating beautiful content and telling stories that people want to see and hear and engage with.
What are you most excited about for the future of GT?
GT is such a special brand with a long and proud legacy behind it. When I came to GT in September 2019, it was with a clear mission to introduce new ideas and voices to the magazine that would renew its relevance, while still honouring that legacy and its legions of loyal subscribers. Following the minor detour that is COVID-19, we're still on that journey. But we know where we're going and there are bright skies ahead.
Joanna Hunkin is the editor of Gourmet Traveller.