A call to the Australian creative community: it's past time we support and amplify Indigenous voices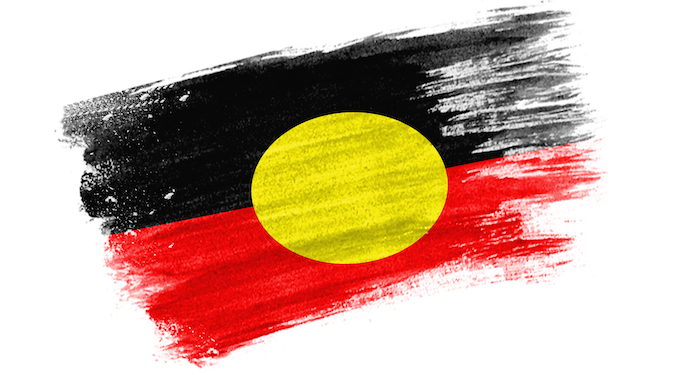 Belinda Murray and Brent Kerby write an appeal to the creative community to step up and begin supporting, representing and amplifying Indigenous Australian voices.
Unless you have been completely disconnected from the world in the past few months, you've probably been impacted with the global extent of the Black Lives Matter movement. The discussion around the importance of fighting racism and changing behaviour is not new. But this time, it moved a few needles.
We've all seen, talked about, praised and shared it, right? Incredible work by big brands such as Nike's For Once, Don't Do it. We've also seen brands and their purposes being challenged in an unprecedented way – like American paramounts Uncle Ben's or Aunt Jemima.
And then it went further. In response to the black tile post on the football team Washington Redskins social media, US representative Alexandria Ocasio-Cortez called it out: "Want to really stand for racial justice? Change your name." And they did. Temporarily to Washington Football Team.
This does call for reflection: what about us? What have we been doing to confront the realities here in Australia with our Indigenous peoples?
The creative community has a role to play; to help companies use their brands for good and help them create messages that connect with people and drive real change. As a media, marketing and creative industry, where are the examples of our work on the global stage showing the world that we too, are committed to driving change.
While Reconciliation week brought the topic back to discussion, we need to go further to ensure much-needed change is brought to the forefront.
During this time, hearing Indigenous experiences, giving space to their voices and going away to further our own education has felt increasingly urgent and necessary.
Creative agencies work closely and regularly with brands, media and influencers, meaning the sector is uniquely positioned to change the dialogue of modern Australia when it comes to supporting, representing and amplifying Indigenous Australian voices. Driving change shouldn't be shouldered by Indigenous people alone, we all have a role to play.
A peacemaking process
This is a journey of multiple pathways.
At BWM Dentsu, we've worked hard the past few years to put in place a Reconciliation Action Plan (RAP), a program that provides four types of framework —Reflect, Innovate, Stretch or Elevate – for organisations to support the national reconciliation movement. While we renew our call-to-actions for the second year, we find it incredibly helpful to define a practical agenda, such as offering our agency skills pro bono to Indigenous enterprises, organising events to share over 60,000 years of storytelling, diverting commercial spend to Indigenous-owned and run businesses and internship programs.
We have also seen an increase in the clients we work with, reaching out and seeking recommendations about their brand's response to the current climate and how to integrate this into business practices moving forward. Our specialist Indigenous communications agency, Cox Inall Ridgeway, has been busier than ever, and we have been fortunate to help drive activity across our sector.
This is a unique opportunity to stretch our creative talent and develop projects like the Ngarandi app, a project Cox Inall Ridgeway developed in partnership with Isobar using AR to bring Aboriginal stories to life, or to work with client partners such as Country Road to develop guiding communications principles when working with Aboriginal and Torres Strait Island communities. It is an opportunity to have conversations with clients who are also on their own RAP journey about shared values and tangible outcomes.
While there is much more work to do, we do not stand alone. Walking on another path, PRIA has recently signed the Uluru statement, which calls for structural reform including constitutional change, and engaged Indigenous industry professionals in a recent #sharethemic series.
And we believe the creative community needs to step up, long-term.
In Aboriginal culture, healing after conflict begins with a process of truth-telling – this is called Makarrata – a peacemaking process.
Together we can make a change. Let's have the necessary conversations to make sure representation is more than a 'casting choice' and work with our Indigenous peers and communities to embed diversity and inclusion into our company, industry and cultural DNAs.
Here are some resources our team has found useful that we would encourage you all to share with your own teams:
Now is the time to listen, to walk with Indigenous peers and communities, then use our influence to amplify Indigenous voices and drive social and cultural change.
Belinda Murray and Brent Kerby at the managing directors at BWM Dentsu.