Five best practices for rich-media advertising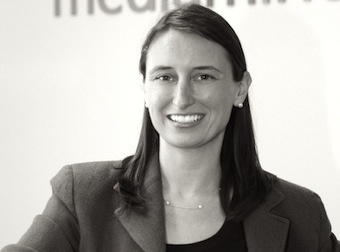 Let's face it. Beating up on the 19-year-old banner ad is a popular pastime. But like a sports great that few initially thought would last the season, rich media banner ads have lasted to become of the most powerful components of any digital campaign mix. Indeed the banner ad has through continual transformation become one of the most effective tools for getting strong campaign results, particularly when backed with a solid media strategy, innovative creative, and selective use of emerging technologies.
Of course, like any campaign tool, some rich media ads perform better than others. Five common traits we commonly see among more successful banner ads are:
1. The ad works in harmony with editorial content
Ads placed on sites with related editorial content are usually timelier and more relevant to readers, and almost always produce better results. Few surprises there. Browse Vogue Living on your tablet device and you are more likely to register a rich media ad for Coco Republic, especially if it promotes a new range exclusive to online readers. In contrast, a Mortein fly spray ad on the same site will hit more viewers' well-developed banner ad blindspot.
While there are multiple ways of achieving ad and content harmony, from premium buys to campaigns tailored to compliment niche sites, there is a growing trend towards using data and technology to tighten the link between the ad and content. Such ads automatically draw content from what the viewer reads, or has read recently, and uses this to shape the banner ad they see. For example, an ad might pull in the price of a vehicle the viewer is researching, cross-reference that with current personal loan interest rates, and show the same vehicle is available for a low $99 a month by financing through XYZ Bank. For the viewer, the ad is simple, straightforward and relevant, without being technologically overpowering or disruptive.
2. The ad earns consumer attention
Better banner ads earn consumer attention. Whether through eye-catching animation, a slightly controversial viewpoint, an inviting call to action or a compelling storyline, such brands cut through the advertising clutter and stand out amongst the page content.
Of course, earning consumer attention is the secret sauce of advertising and never easy to pull off. But too often with banner ads, a creative concept is well thought out purely from an interaction and dwell perspective. And despite great rich advertising content, the prompt to initially engage the viewer seems an afterthought.
Better ads follow the 'reverse rodeo' rule. That is, the rule of thumb that an online ad has just eight seconds to grab a viewer's attention. At nine seconds, the consumer scrolls or clicks away and the engagement opportunity is lost. Newer ad formats that keep the ad in the reader's line of vision as they scroll down a page, might have a slightly longer chance to grab attention – although not by much. As with any content, you must grab viewer attention quickly, or not at all.
Better banner ads do this by providing a clear, enticing and sometimes playful request for the consumer to engage. Whether your ad invites viewers to play to win as a McDonalds' ad did, offers a free trial to a nearby gym as the Good Life health group did, or simply titillates as Chanel did with stylised videos of models toying with oversized perfume bottles – all with above-benchmark results, it just needs to hit the right spot for your target audience.
3. The ad makes best use of available data to better reach their target audience
Behavioural, geographical and demographic relevance are just as powerful as contextual relevancy, and good ads make use of these – never making their online ads work harder than they need to.
Data-driven online advertising or dynamic creative optimisation arrived in 2012, and will only get bigger and more sophisticated in 2013 as advertisers come to better understand how they can deliver more targeted ads while avoiding any consumer privacy concerns. That means there is little reason not to customise every ad you serve to the end consumer, at least in some way. Results already show that doing so lifts just about every measurable metric available.
4. The ad entices viewers to dwell
Once better ads conquer ad and content harmony, and then earn viewer's attention with a targeted, relevant and compelling creative, they then go a step further – enticing viewers to spend quality time with their brand. Sure, that's simpler said than done but there are many trade secrets that can help ads keep viewers lingering longer.
Technology advances and growing broadband penetration mean rich media banner ads can often hold as much content and interactivity as a microsite, creating enormous opportunities for ads to increase dwell time. Polite loads, sub SWFs, streaming video, you name it – there are some amazing ways to pack your ad with minutes (and even hours) of new experiences that keep viewers interacting.
Ads that hold more relevant or appealing content to interact with almost always achieve longer dwell times and higher dwell rates. Consumers also respond to them better as the ad isn't a trapdoor away from the destination they chose to visit in the first place.
Creating customised content for your ads can be as simple as repurposing your existing website content and additional post-production for video. Exclusive, online-only (sometimes banner only) content can work incredibly well too. There is also something powerful about limited availability content, which appeals to a viewer's innate interest in being one of the few to see something someone else hasn't.
5. The ad gets them talking
A final common trait of successful banner ads is the action or reaction they spark. Consumers who engage with better ads feel empowered or motivated to spread the word about the brand, product, service or simply fantastic ad, effectively multiplying paid media dollars to a whole new set of consumers the original media buy may have missed.
Keep in mind, it is brand building ads rather than straight product promoting ads that typically inspire viewers to hit the 'like' social button or tweet it to their networks. That's why an ad like Fiat's cheeky 'House Arrest' ad starring Charlie Sheen can explode on the Twitter-verse or YouTube while very few straight up, out-of-the-box product promotions ever will.
Nonetheless, if you want them to talk about your brand, always make it easy for them by providing simple links to popular social networks. It's easy to do and many viewers now expect it.
Of course, it takes more than tips and advice to create truly stand-out banner ads. But by check-listing your next rich media ad against these best industry practices, your ad will at least be on the right path to banner ad success. And for an ad type that's supposedly going nowhere fast, that's certainly worth keeping in mind.
Ryan K Manchee, DG MediaMind's resident technology visionary and creative strategist, contributed to this article.
Did you know: in each issue of the print edition, Marketing includes the very best opinion articles curated from our huge industry blogging community, as well as exclusive columnists writing on the topics that matter? Becoming a subscriber is only AU$45 for a whole year, delivered straight to your door. Find out more »