Five lessons from the heart – what rural New South Wales taught Chris Freel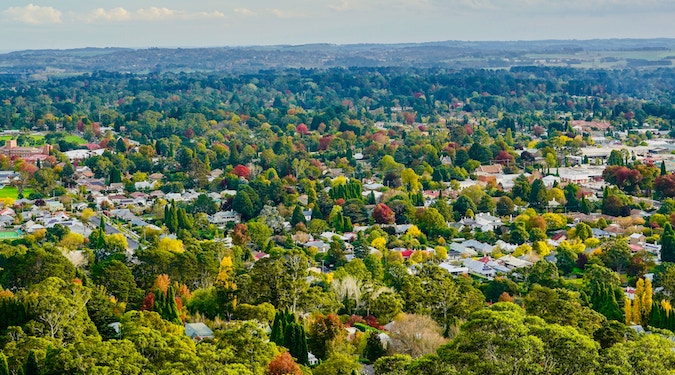 Despite being part of our Madtech Brief, this article has very little to do with adtech, but that's okay. Here's Chris Freel on something far more important.
This article originally appeared in The Madtech Brief, Marketing's second print issue for 2019
Technology has an amazing impact on our lives. Every day we're immersed in it, blithely using services and devices which didn't even exist a couple of years ago. But I don't have a lot to add to the wise words of the tech gurus in the surrounding pages, so instead I'm going to provide a little yin to that yang, and talk a little about something that happened to me recently which reminded me of the importance of people. It required me to get out of the Sydney/Melbourne media bubble in which I spend most of my time, and take a trip to rural New South Wales. Condobolin, Lake Cargellico and Dubbo (gold star for anybody who has heard of, let alone visited, all three!) were my home for a few eye-opening days.
I was being guided by my good friend, Bernie Shakeshaft, who runs one of our charity partners, Backtrack, and is now spreading his wisdom far and wide across the regions. The purpose of the trip was to visit these communities and see what is really going on there, and meet some of the people who are helping drive positive change within them. The trip had a profound impact on me and the lessons I learned I think can be applied by all of us.
The day my trip started with me giving the opening welcome at the Ad:Tech Sydney conference (this is my loose association for the Madtech Brief!) in front of 500 industry elites. Three hours later I was in a sheep shearing shed in the middle of nowhere with four Indigenous kids and their fearless leader, a youth worker called Lana Masterson who runs an organisation in Lake Cargellico called Down the Track. She was telling me about the shearing camps that she takes the kids on. Two weeks of 14-hour days shearing sheep in an old metal shed, in 45 degree heat. I couldn't think of anything worse, but you could see that Masterton loved it. As did the 20 or so kids that she'd taken on the camp.
These are some of the most underprivileged kids in the country. Many come from six generations of unemployment, and most have seen things none of us would ever wish to see. Some have up to 25 people living in their three-bedroom house on the mission just outside town. Aunties, uncles, cousins pass by for a few days and stay for months or even years. Alcohol and drugs are commonplace, as is violence, crime and neglect. And all this is happening just a short flight from Sydney.
Yet, sat in this shed, their eyes are filled with hope, with joy and their energy is infectious. Fast forward 24 hours and I'm in East Dubbo, visiting Leader Life at Apollo House. Leader Life is based in what it affectionately calls the 'Bronx of Dubbo'. As we pull up to the door you can see why. We drive past two boarded-up homes, five slightly charred mattresses lying on the corner of the street and a few very sick looking dogs. Shakeshaft jokes to me to stay close by. It's an edgy community but Apollo House has become the safehaven for this community over the past nine years. 
It wasn't always like that. Mel and Joh, two middle class, white women who founded the centre regale tales of consistent verbal abuse, being spat on, shouted at and having things thrown at them. It wasn't until about three years in that one of the elders approached them to say they'd been watching them and that the work they were doing with the kids was making a real difference. From that point on, the attitude towards them shifted and they are now very much an integral part of the whole community.
Here are five things I learned from these inspirational leaders that can be applied to all walks of life:
The power of community
While technology can bring us together it can also tear us apart. Human interaction and community are so important to success. When we arrived in Lake Cargellico, more than 50 people came down to a sausage sizzle to greet us, in a town of 1200. The chief inspector of Parkes Police travelled three hours just to come and say hello. Down the Track works closely with police, schools, local businesses, Indigenous elders and the whole community. The old phrase 'It takes a village to raise a child' is well and truly in operation here.
At UnLtd, our community is the media, marketing and creative industries and the power that we collectively hold to create positive change is huge. 
Dedication, commitment and time – play the long game
Leader Life has been in East Dubbo for nine years and only recently has it really started to see some of the fruits of its labour with young people completing education, getting jobs and breaking the cycle of generations. This is real change at its best but that takes years of hard work, brutal challenges and tenacity. Every day brings conflict in this community, but consistency and commitment are making immense changes. This selflessness and humility leave me in absolute awe. 
Take time for people
Sometimes what we think of as small things actually make the biggest difference. In Dubbo, there were about 15 kids who came into the centre shortly after we arrived. Like most kids they just wanted to play. One boy caught my eye. I was playing Jenga with a couple of others and I could see that he wanted to join in, but didn't know how. He slowly approached the group but was then snatching and being aggressive with the other kids.
Just about managing to keep things calm, I got some one-on-one time with him. We ended up playing with Playdoh and building our version of Dubbo Zoo. The biggest take away for me was that all he wanted was time. I later learned that he came from a particularly abusive household and was one of nine children.
Burst the bubble
The gulf between the Indigenous communities that I visited and most of the communities that we live in is absolutely massive but until you go there, experience this and see for yourself, how can you possibly be expected to help or understand? It's easier to turn a blind eye, but we have been doing that for far too long. Fear, stereotypes and ignorance have kept us away. If you want to visit these communities and see first-hand the work these amazing organisations do, then please get in touch.
Perspective
I have never squeezed my two boys as hard as I did when I got home. We are very lucky to have each other and be surrounded by people who believe in us. Lots of people don't have that. My challenge to you is to ask if there is something that you can do to help that. To give is to receive, so if you feel that urge then please contact UnLtd and we can help you help others.
Marketing is proud to have UnLtd as its Content Partner. UnLtd brings the Australian media, marketing and advertising industries together to tackle a big issue: undoing youth disadvantage. We urge you to visit unltd.org.au and get involved.
* * * * *
To purchase a subscription to Marketing magazine, visit the online shop »
* * * * *
Further Reading:
Image credit:Jack Bassingthwaighte