Foodora's CMO on staying ahead of a growing list of competitors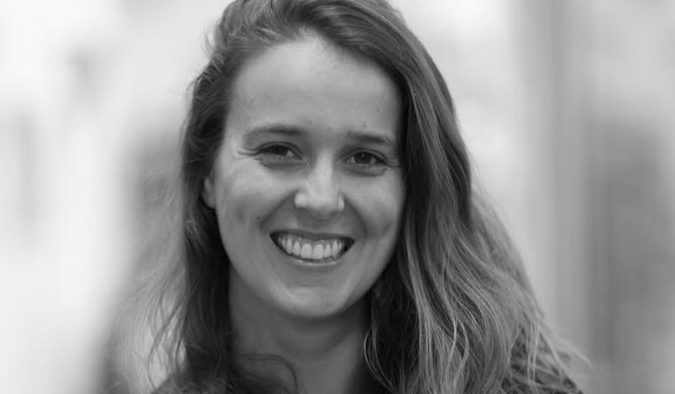 Marketing speaks with Charlotte Rijkenberg, CMO at Foodora Australia, about online and offline branding, restaurant partnerships, and how the company remains distinct from competitors in a market which has switched from one with little competition, to a hotly contested, popular consumer space in little over a year.
After 10 years working in advertising, agencies and customer engagement, Charlotte Rijkenberg jumped at the opportunity work at Foodora, "to really be at the start of the brand, and positioning it in the market." Believing there was a huge demand for an offering like Foodora's – delivery of high quality restaurant food, not just takeaway –  and excited to shape the brand and help launch it in the Australian market, Rijkenberg saw the job as a "dream come true" and a great reason to leave the agency world behind.
In the year she's worked at the company, it has re-branded from Suppertime to Foodora, and maintained a strong market share despite a growing list of competitor brands in the arena, and set many benchmarks for Foodora operations popping up worldwide.
Marketing: What are the key factors and aims driving current campaigns and strategies at Foodora.
CR: We're still such a young company. The product itself, or the service that it provides is still fairly new. That's the challenge, to really educate our customers. If you think about takeaway food, a lot of Australians think about Menulog, and for us it's really to educate our customers that there is another type of food delivery possible, food that's actually from your favourite restaurants, quality food that doesn't leave you feeling guilty for ordering in, it's something you can do regularly, maybe even twice or three times a week.
Educating our customers, is a big part of our strategy. We're such a young company as well, so attracting new customers and really focusing on their acquisition strategy is key.
What sets us apart is – besides obviously using a lot of online activity in our strategy – we're actually very active from an offline perspective as well. This, I think, is very unique nowadays. You have your billboard campaigns etc, but we also do a lot in terms of in-restaurant communications, and also flyers and direct mailing. We try a lot in this space, and learn a lot as well. It becomes a really effective tool for us, which, I think, you don't see that often anymore. Obviously, there's always online. In the most cases, online is a lot stronger with brands, but I think there's still, for us, a mess of opportunities with more old-school activities.
M: What would you say is the biggest challenge as CMO?
CR: It's shifting that customer perspective that takeaway food can be healthy, and be a good option, or a good alternative. Also, our re-brand has been a big challenge. When I started, we were Suppertime, we rebranded to Foodora early this year. As you can imagine, being at such a young stage of the brand, that has definitely been a big challenge.
We focus on attracting new customers. Now we're in the stage that we can focus on our retention strategy as well, and really focus on our current customers, which has new challenges as well, and opportunities, just really focusing on those strategies alongside each other.
As well, a big challenge for us is making sure that we stay different from our competitors.
Since we've started, we've seen other competitors enter the market as well, so it definitely is a new space, and a new service that a lot of companies see huge potential in. That's why, in such a short time we've seen competitors starting.
When I first started with Suppertime, at least a year ago, there wasn't any competition for the service we provide. You had Menulog, and Delivery Hero, but Deliveroo and Uber Eats and those guys weren't in the market yet.
So, we started in a non-competitive space, and now we're in a space that there are other competitors as well. Obviously that's continuously a challenge for me. Staying ahead of the game. We've been copied here and there, so I always feel challenged to look for new ways to engage with our customers and bring them something different.
M: Have you been satisfied with the results of your competition against these companies?
CR: What really sets us apart is our customer service. It's really important for us. It's something that we have locally here in Sydney.
We have a whole 'customer happiness' team. It's really important to make sure that the customers get such a great service, and that we do it with  a personal touch as well. I think that's something we're a couple of steps ahead in, when compared to the competitors.
The other thing that really is important, which I'm really involved in as well, is the partnerships with our restaurants. We don't see ourselves as just a transactional platform. We really want to work closely with our restaurants and work together with them to make sure they can grow their home delivery service and that we provide the right advice in terms of their menus. Not all food is proper for food delivery, so we actually have an ex chef working for us, who helps restaurants in terms of creating or improving their menu for home delivery.
We work closely with restaurants as well in terms of our marketing strategy. We have our own Foodora strategy and acquisition and retention strategies. On top of that, we're working closely with restaurants on how to grow together and how to work together on campaigns, as well how to really improve the home delivery service.
That's definitely working for us, and it sets us apart from the competitors. As I said before, we've been copied here and there, with what we've been saying or doing, in terms of our branding. That, for us, is really a challenge to make sure we stay on top of things, and we stay innovative, and our tone of voice, and campaigns that we do feel different. 
IT's then working with our marketers, for example, with email campaigns, we've also looked at working on charitable partnerships, and the other day we created the first 'pop-up restaurant without a kitchen' experience in Sydney, Melbourne and Brisbane. We're constantly looking for new ways to re-engage with our customers and be different from our competitors.
M: Foodora's model in Australia is being used as a benchmark for other markets worldwide. What is it you're doing here in Australia that's different and sets Foodora here apart?
CR: It comes from our heritage of starting as Suppertime. It meant we had a lot of freedom with testing new things. If we felt we needed a refer a friend program, we would launch that and try and see if it would work . Then we migrated and re-branded to Foodora. This means that in terms of all those activities, we are now working more close with Global.
Still, because we're one of the biggest countries – if not the biggest –we have a sort of leader or example role towards the other global Foodora companies. I think that entrepreneurial spirit, and trying and testing things that we gained while we were Suppertime, and doing things ourselves has been maintained. That spirit we've kept. We're still trialling new things everyday, and pushing ourselves and other countries as well to try and do new things.
Some of the activities that were tested here are now being rolled out on a global level, like the refer a friend tool, and the track your order tool.
Also, for example, on our offline perspective, we test a lot. We're very granular in our testing approach and the way we set things up, and that's also something that has been set up here in Sydney. We're working closely together with global to implement that as well at a global scale, and really be that example, I guess.
The team spirit we've got here is very entrepreneurial and we constantly challenge ourselves.
Having said that, we also learn a lot from our global counterparts. Not everything works in every country, or every city. We always make sure we have a level of information sharing across all countries or with global on a regular basis. We really try to grow together and work together.
This is something unique as well, which you can do now that we're in a young, fresh, start-uppy space. We're so nimble, and are able to talk to our other cities and our global counterparts to really learn from each other and grow together as well, which I think is a great opportunity that I think in a lot of big corporations, you don't see that often anymore.
M:How has your role changed in the past year since starting at the brand?
CR: It's such an interesting space and market. From what I've seen in my first year –because we've only been doing this for the year now – and the growth that we've experienced, I'm excited to see the next year and the next phase of our company. It feels like we've grown from start-up company to a young company in just a matter of a year. For us it's really about the next phase, which I think is really exciting. You don't see that happening often.
M: And what, would you say is the next phase?
CR: It's more about maturing, I think. As I've said, we test a lot of things, we always challenge ourselves. It's a fail fast, learn quick mentality.
Failing is, obviously, not an option, but we're happy to test things. If it doesn't work we learn from it, and we move on.
When you're a start-up you can do that a lot, and the impact might not be as massive as it would be on a corporate level. Now that we actually see ourselves growing so quickly, growing on a weekly basis, the challenge is to maintain that level of challenging ourselves, testing and learning.
We've had to our approach a little bit. We aren't the little start-up anymore that we were a couple of months ago. We've really had to become a serious business.