Getting to know you: digital aids to medical product familiarisation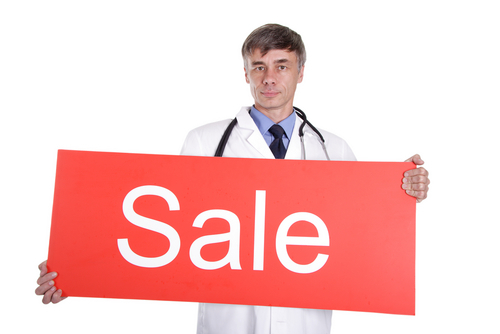 Who do people trust when it comes to health information? The recently released Edelman Health Barometer surveyed more than 15,000 people in 12 countries, and when they asked people how credible different types of people were in terms of providing health-related information, not surprisingly, doctors topped the list at 88%.
They were followed closely by pharmacists, nurses and nutritionists/dieticians. However, what is surprising is that some of the most credible information sources were 'ordinary' people – someone living with a disease or condition, and friends and family members. I think this is a reflection of the rise of social media and the increasing emphasis on recommendations from trusted contacts and a decline in the reliance on traditional advertising when making lifestyle decisions.
However in healthcare, healthcare professionals are still the most trusted sources of information, particularly in Australia, where regulations restrict discussions between pharmaceutical companies and consumers.
Traditionally, the most common method of getting doctors exposed to new therapies is sending pharmaceutical reps out on the road to call on doctors. But today, digital tools are being used to make rep contacts more effective, and to aid the process in other ways. Product familiarisation programs, where doctors are able to prescribe a new therapy to a limited number of patients before the medication is available on the Pharmaceutical Benefits Scheme, are one area where digital solutions are having an impact.
Online program registration provides reps and management with a real-time view of how the program is tracking, while also making it easy for doctors to enroll and providing them with resources about the medication at their fingertips. A lot has been written about the explosion in medical apps for consumers and healthcare professionals. But when it comes to product familiarisation, the most powerful way that apps can function is as tools that reps can use to provide doctors directly with important information about a new medication.
One of the biggest developments in digital healthcare marketing has been the rise of e-detailing, where reps use mobile devices like tablets and smartphones, rather than static, complicated, expensive, hard copy sales kits to discuss the therapeutic action of a new medication.
Bill Drummy, writing in Medical Marketing & Media, commented on the explosion in use of iPads (and it is almost exclusively iPads at this stage) by pharmaceutical sales teams in an industry that has traditionally been slow to adopt technology. "In contrast to all earlier waves that washed over the business landscape, pharma doesn't appear to be following its 'follower' instincts – i.e., waiting to see if the platform proves out before jumping on board," he wrote.
In the US, half of the top 20 pharmaceutical companies are using tablets to aid their product familiarisation programs, which is pretty impressive when you consider that the iPad has only been available for about 18 months and its Android competitors are six months old or less.
Drummy writes that there are five aspects of tablets that have led to its quick uptake: 1) the fact that it's instantly available; 2) you can control it with your fingers to create an involving experience; 3) it's easy to move between different media; 4) GPS and Accelerometer technology can provide location-based information and respond to movement; and 5) its size brings the rep in close with the doctor.
Many pharmaceutical sales forces in Australia are now employing iPads in their presentations to doctors, but I think most companies are still in the 'gee-whiz' phase, where they create a PDF version of their current sales kit and everyone 'oohs and ahhs' as the rep sweeps from one page to the next with their fingers.
When it comes to new product familiarization, some pharmaceutical company representatives are using their iPads to kick-start registrations for their familiarization programs, encouraging doctors to sign up on the spot rather than wait for them to fill in forms, fax them in and have their details entered manually into a database.
One company managed to enroll more than 500 specialists into their program in about six weeks, largely on the strength of their iPad-toting sales force.
Over the next few years, apps developed for tablet computers will quickly evolve into ways that will help doctors to understand much more fully how new medical treatments can change the lives of patients.