Hong Kong Tourism Board targets Australian travellers with dining, entertainment and family appeal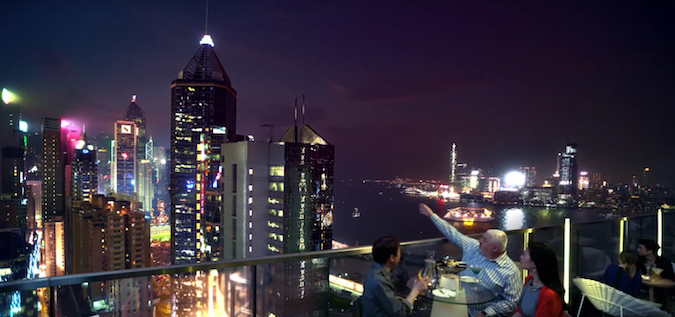 The Hong Kong Tourism Board's 'Best of All, it's in Hong Kong' campaign targets Australian travellers.
'Best of All, it's in Hong Kong' is the pitch in a new campaign by the Hong Kong Tourism Board launched in Australia today.
Primarily targeting the over-45 repeat traveller segment, but also catering to Millennials, the campaign's four videos star local personalities, highlighting the city's diverse areas of appeal, primarily dining, fashion, entertainment, family adventures and the outdoors.
Three Michelin star chef Umberto Mombana promotes the city's culinary attractions, designer Anais Mak tours the city's fashion hangouts, actor and pilot Michael Wong takes a helicopter adventure with family and movie start Sean Lau takes viewers out of the city to the nearby scenic landscapes and communities.
"Australian travellers, of all ages, are savvier than ever, desperate to find that authentic, off-the-beaten-track, local experience while on holiday," says Hong Kong Tourism Board regional director Andrew Clark. "This campaign aims to provide snapshots of these encounters and offers a different take on Hong Kong for those first-time and repeat visitors considering their next trip."
'Best of All, it's in Hong Kong' will be activated across digital channels across Australia, including programmatic and native advertising, as well as through tactical campaigns with trade partners.
Social will play a key role in the delivery of the videos, incorporated through a series of social stories focused on food, fashion and nature to inspire further interest and engagement.
–
Further reading