How ad blockers are hurling us into a post-advertising age
Ad blockers are set to disrupt the publishing industry and change the way brands advertise online, writes Ayal Steiner.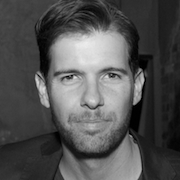 "You know what I did yesterday? I downloaded a mobile ad blocker," said one of the dads as I dropped off my son at his daycare. "It's working well and pages load way faster," he added.
That's a great result for any mobile user. What's not to like? Page loads faster. Less of those annoying banner ads. No pop-ups. Lighter data usage… win-win right? Well, yes… but not quite. Digital publishers and advertisers are in for wild ride.
The future of the content that we all consume now depends on the ability of publishers to focus on the reader experience. As the digital tech giants are forcing publishers to deliver content on their platforms and off their own assets, it's time to rethink the role of ads and how brands can engage audiences better. As Outbrain's founder Yaron Galai said this week, this will have a disciplinary effect on the industry.
Tivo didn't kill TV stars
Let's start with a positive perspective.
When Tivo was launched back in 1999, it sparked a vocal public debate about the future of free-to-air TV. Can media owners survive on an ad-funded business model when the audience simply consumes the content while stripping away the ads?
Hell, it even became a verb; "I Tivo'd the game".
From a consumer point of view, just like ad blockers, it was perfect. It's a better TV experience. Watching a 90 minute movie in, well… 90 minutes (as opposed to 90 minutes of the movie plus 40 minutes of ever-repeating, loud volumed interruptions every 10 minutes or so).
But 16 years later, broadcast TV is still here with the same business models, and their real threat is coming from the pure digital players like Netflix and YouTube, who offer a much more audience centric experience.
So I don't think ad blockers will 'kill' the publishing industry, but they will certainly cause rapid growth, and with it, some growing pains.
The rise of ad blockers in the attention economy
I was on a Melbourne tram when taxi drivers there were protesting against Uber.
The irony in this scene was that when people on the tram started asking what the protest was about, many found out for the first time about Uber and downloaded the app on the spot. So the protest actually accelerated the use of Uber as opposed to stalling it.
Ad blockers are nothing new and just like Uber, they disrupt the advertising industry. They have been around for a while but their adoption rate is accelerating fast.
At Outbrain we see about 9% to 10% of publisher pages in Australia loaded and ads are blocked, but in other markets this rate is around 25% to 30% of users.
However, globally the growth rate is phenomenal; currently at 41% year-on-year, according to a PageFair report. And with the introduction of mobile ad blockers, this is set to grow even faster. And when Tim Cook stands on stage during a very high-profile Apple launch event and speaks about ad blocking capability in iOS9, just like Uber protesting, it drives further adoption of ad blockers of all types (desktop or mobile).
You can't fight a revolution. The trend is clear. Consumers will always find a way to get what they want (or someone will find a way to build the things they want).
The digital monetisation challenge for publishers, especially in mobile, saw publishers going down a path of introducing new ads at the expense of the reader experience. Pop-ups that need closing. Pre-rolls that can't be skipped. Take-overs that disappear in five…four…three…two…one…
And I believe ad blockers will continue to thrive in that environment.
Ultimately though, I believe ad blockers will have a positive disciplinary effect on publishers. It will instil further rigor and attention to the reader experience on the page and will influence desktop and mobile design for the better. Fewer ads with less intrusive experiences. In an attention economy, where the currency is one's attention, this is how you help readers pay attention. I believe this will drive publishers to reduce the number of ads on the page and will eventually drive premiumisation of the remaining ad spaces.
Opt-in instead of interrupting
Ad blocker adoption will also be a problem for brands that try and reach consumers.
The internet disrupted mass media, which had two important side-effects. Audience is no longer bound to sit through advertisements and equally important, brands are no longer confined to traditional ad formats (the 30 sec TVC or the banner ad, the homepage takeovers). Brands for the first time realise they can engage audiences differently… through stories. Through content. So I do believe ad blockers will put content marketing at the heart of marketing campaigns. This means we can expect see more effort, resources and thought put into branded videos and content hubs that are designed to engage audiences, entertain, inspire, provide utility or simply tell a story.
We are truly entering a post-advertising age. The age where brands choose to create and distribute content rather than use ad formats on mass media to interrupt audience experience.  The age in which media owners focus more on the audience experience and on winning the audience attention game.
Advertising will always be here. There is always room for it. But it will take the backseat as branded content grabs the steering wheel.
Ayal Steiner is managing director of Outbrain Australia.