Computer says yes! – advice for more effective CMO-CIO relationships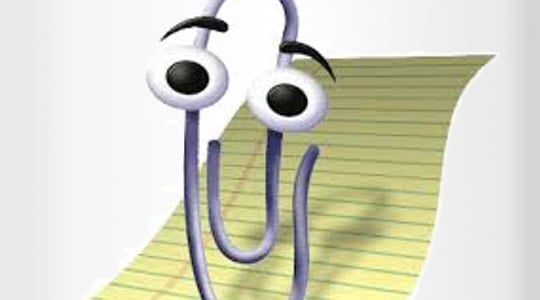 Susi Banks reports back from the Forrester CMO-CIO Summit with advice from Tourism Australia, HCF and Forrester on effective CMO-CIO relationships for the new age of business.
The need for collaboration and cooperation between an organisation's chief marketing officer (CMO) and chief information officer (CIO) is paramount in today's high-tech, frenetic business environment. Without it, not only will things run less smoothly, but a company's bottom line may be affected to the tune of millions. "The computer says no" is just not going to cut it.
Speaking at Forrester's CMO-CIO Summit in Sydney last week, the CIO of Tourism Australia, Dave Rumsey, said an observation he had made was that marketers really like "shiny things" and this needs to be tempered with whether those shiny things are in fact beneficial to an organisation. Is it what the company really needs and wants?
Rumsey was speaking on a panel discussion on CMO-CIO partnerships, which also included Jenny Williams, CMO at HCF Australia, Shar Van Boskirk, VP and principal analyst at Forrester Research, and Fred Giron, VP and research director at Forrester Research.
Moderator John Brand told an anecdote about an organisation that spent seven figures on "social media analysis reporting" which was literally a report of what people were tweeting. Brand said there was absolutely no value to it, but the company didn't know any different at the time.
Jenny Williams said that traditionally the CMO would outsource anything their internal IT department said was impossible. Boston-based Van Boskirk, agreed. "Marketers haven't had a problem with technology because they've just 'skipped over' their internal technology team, they have just bought what they wanted or outsourced," she said.
Now big companies had the technology in-house, there was a great opportunity to do better work and save millions of dollars at the same time – money that could be used more effectively elsewhere.
When asked how to foster better CIO-CMO relationships, Dave Rumsey said that at Tourism Australia as well as the "usual things you would expect: steering committees, control groups, etcetera", building a great relationship via openness with his CMO was key. He said it was "built out of good old fashioned trust" and an understanding of the problems they had to solve.
Fred Giron said when such topics are discussed, silos must be broken down. "Customer simplicity, transforming the customer experience, it's always there," he said. "But when you look at the metrics and the KPIs that these teams use to measure success of a project, that's where the difference is happening.
"I want to emphasise the importance of aligning these things across an organisation," Giron said.
Van Boskirk said the discussion about creating a more dynamic response in marketing was not new: "marketers have been thinking about that for 10 years". The difference is that they have already been coming up with tech solutions in most cases from outside their organisation.
"I think what is new is that now they have resources internally, that are saying, these things that you've been thinking about, in terms of dynamically responding to customer needs, we might be able to manage that, and for other processes besides marketing," Van Boskirk said.
Van Boskirk believes there's a renewed interest in collaborating. "I think the challenge is that on the marketer's side they had figured out how to get their needs met already, but now they're thinking about a new, more efficient approach", she said.
Williams agreed. She said there's a huge supplier network out there for marketers, where they can go directly to organisations and say, 'do this now'. "To do it internally though, is both more cost-effective and can create a better customer experience". Williams says an external vendor is not going to know enough about HCF's business or spend enough time to be able to do that as well as it can be done internally. "So there's a bigger opportunity if you can do it internally".
But Williams said the reality is that many times if the tech or CIO says 'no', then you can bet marketing is just going to find it somewhere else. "It's almost like the more the technology [business function] denies marketing's requirements, the more they marginalise themselves" said Williams.
To improve the IT-marketing relationship Van Boskirk said internal innovations such as job swaps have been introduced at some organisations. This is where a marketing person spends six months or a quarter in IT and vice versa. That way they are colleagues who work together and can collaborate rather than be adversaries. "You can't help but get to know each other when you sit next to someone for six months," she said.
Rumsey said at Tourism Australia they realised marketing and IT really had to get on board because they were spending so much money on solutions that had been sold to them by various agencies because they looked 'shiny'. Rumsey said it's not about sitting around and saying 'we can't have it', it's about thinking about 'what we really want'. And he says by taking the time to do that can actually be quite simple.
"We were able to work out what we wanted and what we didn't need. And our marketing partner got much better value and a much better experience and a set of tools to use," he said.
"It's an opportunity for CIOs and CMOs to add real value. We save millions that can go straight back into the pockets to the guys to run better campaigns. To me there's never been a more exciting time because the tech space is changing so drastically," said Rumsey.