IAB Australia appoints Tony Prentice as interim CEO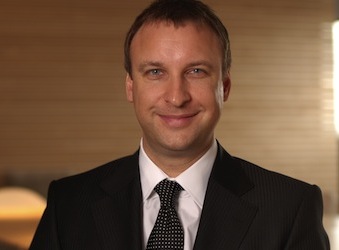 The replacement for outgoing IAB Australia CEO Paul Fisher has been announced today by the IAB Australia Board, and it is Tony Prentice who gets the nod, for now.
Stepping up as interim CEO of IAB Australia, Prentice takes over immediately from Paul Fisher who has now commenced 'gardening leave' following his resignation from IAB Australia in late December 2012.
The board has commenced its intense search for a permanent CEO, and hopes to make an announcement later this quarter but Prentice will pull rank in the interim in order to keep IAB moving ahead.
Mark Britt, chairman of IAB Australia says, "Tony has been appointed in a part-time capacity to manage a number of significant projects that are underway and ensure there is no break in IAB's focus on industry growth and activity."
Britt explains that Prentice's previous experience as chairman of IAB Australia in 2011 will hold the man in good stead, both in this role an in helping seek out a full-time CEO when the time comes.
"[Tony] will assist with the ongoing process around audience measurement, and assist with the successful on-boarding of the new CEO once the search has been concluded."
Prentice will not be a candidate for the full-time IAB Australia CEO role, focusing instead on his own business venture, Prentice and Partners, which offers advisory services specialising in salesforce effectiveness and executive temping.
In this interim role, Prentice will work with IAB Australia's director of regulatory affairs Samantha Yorke and director of research Gai Le Roy. Most recently chief commercial officer at News Australia Sales, Prentice will be add significant value to IAB in the interim as the search evolves.