Madison newest victim of Bauer chopping block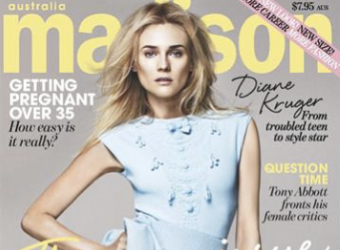 Another one bites the dust at magazine publisher Bauer Media (formerly ACP), with today's announcement it will close its doors on fashion glossy Madison on 18 June.
The magazine, which was launched eight years ago, has been steadily declining in circulation. In a statement released today, Bauer Media explained the publication was simply no longer financially viable.
Madison staffers were informed of the news this morning. Editor Lizzie Renkert took to the magazine's Facebook and Twitter pages to express her sadness at the news and to thank her staff for their hard work.
Bauer Media CEO, Matthew Stanton, also said in the statement, "The decision to close a title is never easy but after recent and lengthy discussions with our joint venture partner, Hearst Magazines International, the conclusion was sadly drawn that for Madison to continue was no longer a commercially viable option.
"I would like to express my respect for the Madison team for the way in which they continued to deliver a wonderful product while rumours of closure swirled around them. They should be proud of their professional and committed effort."
The magazine is just one in what is beginning to look like a long line of magazines on the Bauer Media chopping block, with titles such as Grazia and Burke's Backyard getting the axe earlier this year. This is now the fifth title Bauer has closed since taking over the magazine publisher back in August last year.
Bauer took over ACP, which was owned by the Nine Entertainment Group, last year after the company came close to financial ruin thanks to a crippling $2.8 billion debt. The publishing giant will now focus on launching its new fashion title, Elle, in September this year. Bauer will not confirm at this stage if the closure will result in any redundancies. The magazine currently employs 15 full-time staff.