Media Monday: APAC drives global cinema sales record, InMobi mobile ad growth figures, RendezView a new site for women
In Australian media news this week, global cinema box office sales hit an all-time record due to APAC growth, mobile ad network InMobi reports mobile advertising growth, News Corp launches opinion website for women, RendezView, and mX launches an app and refreshes its print paper.
The Guardian names Rusbridger's successor
Katharine Viner has been appointed to succeed Alan Rusbridger when he steps down as editor-in-chief of Guardian News & Media in the coming months. Viner is currently deputy editor of the Guardian and editor-in-chief of Guardian US.
She previously launched the Australian operations of the masthead, and has been with the publisher for 18 years.
Viner is the first female editor-in-chief, and the first new editor for 20 years.
APAC drives global box office sales record
The Asia Pacific region was primarily responsible for driving global cinema box office sales to an all-time record of $36.4 billion in 2014, according to figures by the Motion Picture Association of America (MPAA).
APAC cinema sales grew 12%, with Australia the ninth highest international market ($1 billion).
Box office sales in China grew by 34% to $4.8 billion, making it the first market outside the US and Canada to top $4 billion in ticket sales.
The number of cinema screens grew 15% in the APAC region, far exceeding the worldwide average of 6%.
InMobi reports 2014 mobile advertising growth figures
Mobile advertising grew 81% in 2014, according to insights by mobile ad network InMobi.
Key statistics from the InMobi Annual Mobile Insights Report include:
The network served more than 21.4 billion ad impressions in 2014 (an increase from 11.8 billion in 2013),
in-app ads increased 97% in 2014, and now account for 86.5% of all ad impressions,
ads on tablet devices increased 100%,
ads on smartphones increased 76%, and
Apple iOS devices gained 1.6% share over Android to secure 68.1% of the market.
News Corp launches RendezView, an opinion website for women
News Corp Australia has launched an opinion website for women, RendezView, which will consolidate daily opinion content from columnists across the company's mastheads.
Readers can expect to see opinion content from Herald Sun, The Daily Telegraph, The Advertiser, The Courier-Mail, The Sunday Telegraph and NT News.
The site will also feature content written by News Corp commentators, reporters and feature writers and guest contributors.
Editor Sarrah Le Marquand, The Daily Telegraph's former opinion editor, says:
"RendezView offers a unique platform via which we can showcase the talents of a diverse range of women from across News Corp who are well known for insightful, lively and sometimes controversial views that trigger conversation."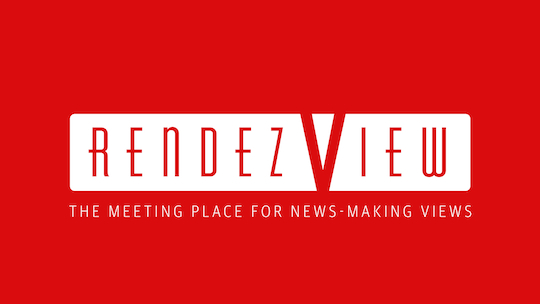 mX launches app and refreshes print paper
Afternoon newspaper mX has invested in a digital app to host its content all day and night.
The print paper in Sydney, Melbourne and Brisbane has also refreshed its image with a new logo and some changes to content.
The new mX app includes a Talk section that collects favourite sections Vent Your Spleen, Overheard, Here's Looking at You and Lost in Love.
Publisher Tamara Oppen says: "At the moment you can SMS a message to the cutie on the train and it will be published in the next day's paper; on the new app, readers can have their messages published almost instantly. I'm predicting a lot more relationships and some more mX weddings as a result!"
The app will also host news, sport and entertainment content.