Media Monday: The Saturday Paper is born and Freeview is bringing catch-up TV to, um, TVs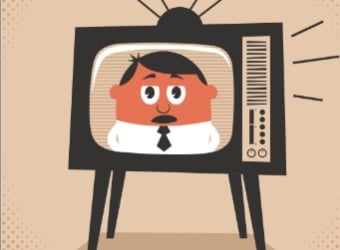 The Saturday Paper launched in Sydney, Melbourne and Canberra on… well Saturday. The paper is being produced by Morry Schwartz, publisher of The Monthly, and edited by 25-year-old former Fairfax journalist Erik Jensen.
The paper is coming out each weekend in print and will also be published on a website and mobile app. At the publication's launch in Sydney on Friday Communications Minister Malcolm Turnbull said the launch of the newspaper shows that rumours of the death of newspapers, even printed ones, appear to be exaggerated.
"The internet has smashed the business model of those papers by providing a more cost-effective platform for advertising," he said.
"Even though I expect to disagree with a lot of things in your paper, I probably agree with quite a few too. I welcome that diversity.
"We should rejoice in our democracy and the diversity of our news and our journalism."


Catch-up TV for free-to-air channels is coming to your TV set with the new FreeviewPlus HbbTV set to debut in May. All the free-to-air broadcasters signed up to the project which will allow viewers to watch catch-up programming through their television sets, rather than through a website.
A new electronic program guide (EPG) will allow viewers to watch shows broadcast up to seven days previously if they have a FreeviewPlus box connected to broadband. HbbTV stands for hybrid broadcast broadband television.
The rollout, which is set to go ahead in May, will also be supported by a giant marketing campaign, as TV networks look to get customers using the technology in a bid to keep them watching shows on their platforms, as more viewers switch to digital streaming to access shows they have missed, or before they have aired in here.
Liz Ross, general manager of Freeview, said in a statement this morning:"FreeviewPlus is one of the most important advances in free-to-air television in Australia since the introduction of digital TV.
"We expect that with the launch of FreeviewPlus, Australians will continue their love of FTA TV as more and more viewers watch their favourite shows when they want to watch them on their TV with the simple press of a button."
A major attraction of the new service will be the availability of all the free-to-air catch-up digital services through a TV set in one place, bringing the likes of Ten Play, Jump In from Nine and Plus Seven together with SBS and ABC's iView services.
But subscription television doesn't have to be too worried by it's free-to-air competition at this point with subscription TV ad revenues growing by 15.4% for the period July to December 2013, significantly outperforming the overall advertising sector.
The industry achieved record revenues of $262,910,580 for the six month period, growing by $35 million compared to the same period in 2012.
"We are very pleased with this strong result which again shows subscription television to be one of the top performers in the overall advertising market," Australian Subscription Television and Radio Association CEO, Andrew Maiden, said today.
"The revenue result also delivered another significant milestone for the subscription television industry earning advertising revenues of over half a billion dollars in a calendar year for the first time," he said.