New domains open up unique opportunity for CMOs to own an entire online category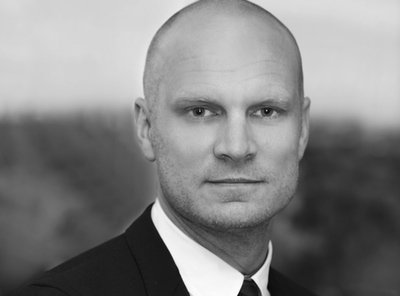 In this guest blog, Adrian Kinderis, CEO of ARI Registry Services, says savvy CMOs are poised to get exclusive ownership of an entire product category for unprecedented control of a marketing channel in what is being described as the 'dot anything' internet revolution.
In its short history, the internet has transformed the way brands reach and engage their customers. It has been the source of numerous innovations that have revolutionised the way we influence our audience and target our customers. CMOs have been at the forefront of this revolution. We only have to look at the impact of social media for examples of how innovative thinking using internet technology has led to the advancement of the marketing and communications industry.
However, the majority of the change and innovation experienced within the online channel has been at the application layer through the likes of tools such as Facebook and Twitter. Starting this week, a core component of internet infrastructure, the Domain Name System, is about to undergo a dramatic change that will provide marketers with a unique opportunity to make a statement of leadership, improve message recall and target consumers online like never before.
It's called a new top-level domain (new TLD), and will allow brands and marketers across the world to insert their brand name or a generic term relating to their category to the right of the dot, creating an entire domain namespace like .com completely dedicated to their business. This will provide forward thinking CMOs the chance to claim exclusive rights over this opportunity in their product category. In fact, I call it a category killer. More on this point later.
The introduction of these new domains has had little mainstream attention and this fact has angered many. Only recently, the Association of National Advertisers (ANA) began a campaign publicly criticising the Internet Corporation for Assigned Names and Numbers (ICANN) over its decision to implement this program. In my opinion, the arguments the ANA have raised against the program are weak and have already been addressed, as ICANN CEO Rod Beckstrom noted in his letter to the ANA last year.
The fact of the matter is that new top-level domains are a reality and they're coming, whether or not you agree with ICANN's decision. The time has come for CMOs to develop a clear understanding of the opportunities and risks associated with this dramatic change to ensure they are able to build the appropriate strategy for their brand.
What is this .brand thing all about?
This is not just another domain name. Owning a .brand will allow you to operate your own domain name registry at the root of the internet which will provide several new business and marketing opportunities never before seen in the corporate world.
One of the benefits of .brand will be the ease of content access. Under .brand, we will see brands moving away from long, unwieldy and generic website addresses such as 'www.americanexpress.com/potential' to a far more intuitive and easy to recall domain structure such as 'potential.amex'. From a consumer perspective, content will be easier to navigate to in its truest form: via short, relevant and memorable domain names.
If you're still unsure of the many uses for .brand, imagine tigerwoods.nike, creditcards.hsbc and 911.porsche and you're well on the way to capturing the opportunity presented by this change.
We have already seen major global brands such as Canon, Hitachi, Motorola, Deloitte and UNICEF publicly announce their intentions to secure their .brand. It is expected that hundreds more are keeping their cards close to their chest to avoid competition for the same name (Apple Records vs Apple Inc. for example).
Why is a .brand important?
Online marketing is crucial, but something that has bothered me for some time now has been the over-reliance on third party applications in the online world. Actions to engage and connect with consumers to convey your brand promise are diluted and less effective when delivered through a platform outside of your brand. An example of this is the strict control many third party applications, like Facebook, have over your activity, customer data and brand message when actively participating in their 'walled garden'.
However, a .brand top-level domain will allow trust, leadership, customer engagement and improved message recall to shine through by providing a direct connection between the customer and the brand experience – creating your very own branded 'walled garden'.
For instance, I could certainly see value in Apple securing .apple or .itunes and implementing a customer registration process whereby each registered customer is provided with a branded online portal, such as adriankinderis.itunes, where they can interact with the brand and associated products.
Similarly, from a customer engagement perspective, imagine if Porsche were to provide all customers with an adriankinderis.porsche domain name with the purchase of a new vehicle to allow access to critical information such as service scheduling and technical information. Not only would it deliver value to the customer, it would also play a role in the introduction of the customer to the Porsche brand experience and lifestyle (car clubs, forums, social networking etc).
In a world where knowledge is truly power, imagine the data collection ability for marketers who have complete control over the infrastructure of their own branded name space.
There will also be huge improvements in online security and trust. Take the HSBC bank for example, a .brand will bring clarity and security to customers online with the simple message, 'If it's not .hsbc, it's not us'. Not to mention making it easier for customers to find content online through the delivery of intuitive and easy to recall domain name structure such as creditcards.hsbc, for instance.
Truly global megabrands will also be interested in the fact that for the first time in history, you can register your .brand in any language around the world. This means you can now offer your customers in the fast growing economies of Asia and the Middle East the same online experience as those in English speaking nations, completely in their own native language. Not only will this show you are serious about your business in these regions, it will reinforce your brand's local credibility and provide a clear point of competitive difference.
Category killers 
These new top-level domains are not just limited to brands. Any generic term like .bank, .doctor, .shop or .hotel can be registered to represent an entire category. A research report commissioned by ARI Registry Services in November found significant revenue potential for entrepreneurs to own industry-specific top-level domains and commercialise them by on selling second-level domains to relevant businesses (e.g. retailername.shop or lawfirm.law). It suggested that multimillion dollar annual returns are on offer for applicants willing to invest in a new TLD.
Innovative brands wanting to be leaders in the online space will invest in these generic terms on top of their own .brand to completely own their product category and starve the competition of relevance.
The implications for category domination are huge. There is no other opportunity in the world where one brand has the opportunity to completely own a single product category within a channel for its exclusive use. Imagine if Coca-Cola was the only soft drink brand allowed to advertise on television, or if Budweiser was the only beer allowed to appear on billboards. The implications would be enormous.
Take .hotel as an example: the one stop shop for online accommodation options for consumers around the world. A brand like Hilton could apply for the .hilton and .hotel top-level domains to completely dominate the online accommodation category. Whether a consumer was looking for Hilton or not, it is likely that the category dominance delivered by .hotel would result in Hilton being highly prominent in consumer search results. This is before considering further domination by applying for .resort, .spa or .holiday.
For me, the age of category killers is now.
How do I get a new top-level domain?
The opportunity to own a new top-level domain doesn't come cheap. The application fee to ICANN alone will set you back $185,000 and then you will need to add on technology and operating costs. Furthermore, to be a category killer, you're going to need to apply for multiple names. In total you're looking at approximately $500,000 to $1 million to make this a reality.
Also, the application window for new top-level domains will close on 12 April 2012. If you miss this window, it may be many years until you get another chance to participate. I fear there will be many brands out there that will miss out on this opportunity.
I'm telling my clients they need to act now. With less than three months until the application window closes, CMOs need to get moving on this once in a lifetime opportunity or otherwise they will miss out. The unfortunate reality for many CMOs is that by the time they recognise the value of this leadership opportunity, it will be too late to do anything about it.