Industry CEOs open up to eliminate stigma about mental health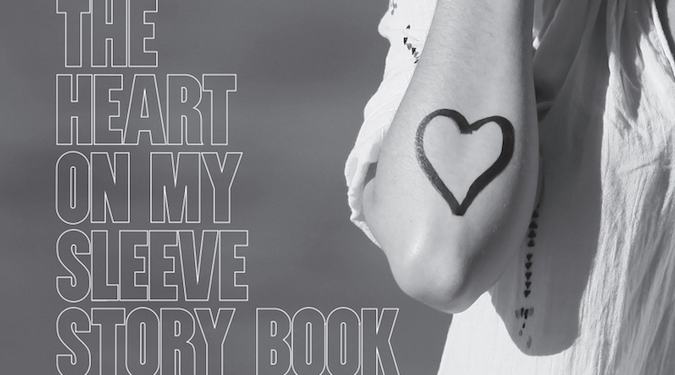 At Advertising Week APAC this week, The Mentally Healthy Change Group launched the Heart On My Sleeve storybook to share their mental health stories.
The Mentally Healthy Change Group (MHCG) – a collection of leaders in the creative, media and marketing industries including Facebook's Catherine Bowe, UnLtd's Nina Nyman and DDB's Lindsay Bennett– has this week released its 'Heart On My Sleeve' storybook. CEOs and leaders of the industry have taken to its pages to share intimate stories of experiences they've had with mental health issues and its wider impact on working in the industry.
"The storybook aims to show that mental health is something that impacts all of us across all levels and that it's a strength to ask for help and put your own mental health as a priority," says UnLtd CMO Nina Nyman.
"We hope that by reading the stories of others, we all feel more comfortable to speak up when we need help,"
The storybook, and the MHCG's forming, follows UnLtd's Mentally Healthy report last year, surveying 1800 individuals in the first major study into mental health conditions in the media, marketing and creative industries. The report revealed that 56% of participants display mild to severe levels on the Depression, Anxiety and Stress Scale (DASS) – compared to a national average of only 36%.
The Mentally Healthy report also highlighted issues of stigma, or at least perceived stigma, within the industries. While 89% of respondents saying they would have no problem working with someone who's been diagnosed with depression, a mere 29% would reveal to their coworkers that they were suffering from depression.
"It's incredible to see so many high profile and influential leaders in our industry take the lead in sharing their stories," Andy Wright, founder of Never Not Creative and co-chair of the MHCG adds.
"While our awareness of mental health is increasing, particularly with the success of campaigns such as RUOK? Day, we hope to take this one step further within the industry and make it OK to say when you aren't OK."
The storybook, which launched on Wednesday at Advertising Week APAC in Sydney, was presented with a panel session, 'Mental Health: The Industry's Big Issue', where marketing and advertising leaders discussed how mental health standards could be improved within the industries.
Mitch Wallis, founder of Heart On My Sleeve says, "I can't think of an example in any other sector in Australia or globally, where the CEOs of an industry get together and expose the deepest most vulnerable parts of themselves in order to lead by example to advocate for mental health. 
"It's hard to put into words how proud this makes me. This is what change looks like. This is what progress looks like."
If you or someone you know is in emotional distress or experiencing mental health issues, call Lifeline on 13 11 14 or Beyond Blue on 1300 22 4636
If you or someone you know is in immediate danger, call 000
Marketing is proud to have UnLtd as a Content Partner. We urge you to visit unltd.org.au and get involved.
Further Reading:
Image credit: Heart On My Sleeve