Updated: Big game, big ads – the ads of Super Bowl 2019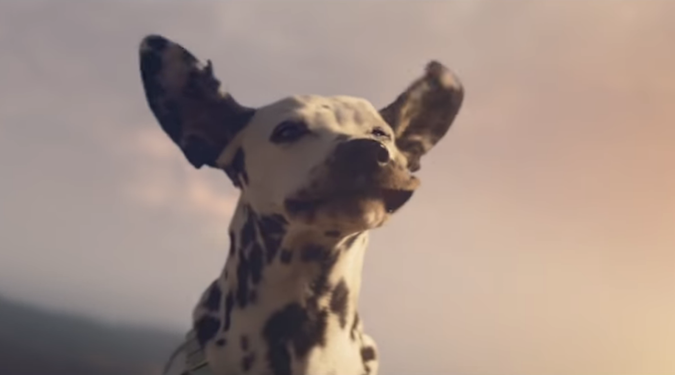 Welcome to Marketing's 2019 Super Bowl ad wrap. Here's all of the big brands, big celebs, rappers, boy bands, humour and attempts at humour appearing in the US broadcast of NFL's Super Bowl LIII.
Updated: with the addition of a few last-minute ads missed yesterday, including Washington Post, Burger King and Google.
Washington Post
This much-hyped commercial is voiced by Tom Hanks. It outlines defining moments in US history, celebrating the role of the media and the journalists who risk their lives to cover stories that matter. "Knowing empowers us. Knowing helps us decide. Knowing keeps us free," says Hanks at the ad's completion, before the tagline 'Democracy dies in darkness' is delivered. This ad is part of a growing movement by larger US press organisations to address a current climate of attacks on journalism. The New York Times and CNN have also campaigned to support reporters and freedom of the press recently.
Burger King
Original footage from Jørgen Leth's 1982 film 66 Scenes from America showcases Andy Warhol enjoying a Burger King Whopper burger. The 45-second ad's end delivers the #eatlikeandy tagline. Burger King was helped by agency David Miami to secure the rights to the material.
Google
Google aired two ads during the game. 'Job Search for Veterans' shows a number of alphanumeric codes on paperwork. "To most of you, these codes don't mean anything; you've probably never seen them or heard them", says the voiceover, "but seven percent of you have." The ad celebrates US military veterans, promoting Googles service wherein veterans can enter their 'military occupational specialty' job codes to learn about job opportunities and access other resources.
'100 Billion Words' promotes its Translate feature. Featuring scenes filmed all over the globe, of people connecting and discussing with the aid of Google Translate, the voiceover says "every day, the most translated words in the world are 'how are you?', 'thank you' and 'I love you'."
Amazon Alexa
Alexa's fourth straight year in the Super Bowl, 'Not Everything Makes the Cut' includes Hollywood Legends Forest Whitaker and Harrison Ford, and TV favourites Abbi Jacobson and Ilana Glazer of Broad City.
Amazon Prime
A Super Bowl spot promotes the SVOD platform's new series Hanna.
Avocados from Mexico
Actor and singer Kristin Chenoweth stars in 'Top Dog', a commercial which puts humans through the pageantry of a dog show, competing for the ultimate prize: a buffet of avocado-based snacks.
Audi
The 'Cashew' commercial introduces the electrified E-Tron, and announces that one third of all new Audi cars will be electrified by 2025.
Bon & Viv Seltzer
In 'The Pitch', mermaids Bon and Viv deliver a Shark Tank-style business pitch to an audience of real sharks, promoting their range of alcoholic mineral waters.
Bubly
PepsiCo's flavoured sparkling water brand's first Super Bowl spot features Canadian crooner Michael Bublé.
Budweiser
To celebrate the fact that Budweiser is now brewed with wind power, the 'Wind Never Felt Better' ad sees a dog sitting atop a Budweiser draught wagon travelling through farmland with wind turbines in the background, with Bob Dylan's 'Blowin in the Wind' playing in the background. Fine print at the ad's completion reads "renewable electricity from wind power is one type of energy we use to brew."
Bud Light
Two knights at a jousting tournament go head to head. It's revealed that the knight fighting against Bud Light's knight is Game of Thrones' The Mountain. A GoT dragon flies in at the end and burns them all to a crisp in this partnered ad with HBO's hit show.
Bumble
The dating app's commercial stars tennis legend Serena Williams, encouraging women to "make the first move, don't wait to be told your place, take it," while the ad explores moments from her career on and off the court. The ad delivers the tagline 'women, the ball is in your court.'
Colgate
Luke Wilson stars as a close talker in the ad for Colgate's all new Total SF.
Devour
The Kraft Heinz brand's Super Bowl ad is an edited version of the teaser it released last week.
Doritos
Chance the Rapper and the Backstreet Boys team up to deliver a new version of the boy band's single 'I Want it That Way' in this ad which promotes Doritos Flamin' Hot Nacho flavour.
Expensify
2 Chainz and Adam Scott star in the first Super Bowl ad for this expense management software system.
Hyundai
In 'The Elevator', Jason Bateman stars as a lift attendant dropping passengers off at various expensive, awkward and inconvenient levels of life such as purchasing a new car, root canal treatment, jury duty, and giving one's children 'the talk.'
M&M's
Christina Applegate is a driver with some frustrating passengers – the M&M's brand mascots – in the 'Bad Passengers' commercial promoting the new M&M's Chocolate Bar range.
Mercedes-Benz
The 'Say the Word' ad for Mercedes-Benz' in-vehicle MBUX voice assistant stars real-life celeb Ludacris and fictional favourites Wile E. Coyote and Free Willy.
Michelob
The ad for Michelob's organic option Michelob Ultra Pure Gold leverages the autonomous sensory meridian response (ASMR) trend and stars US actor, singer and model Zoë Kravitz.
Michelob also promoted its Ultra option, with an ad telling a story of a robot defeating humans at a range of activities, but who is unable to enjoy beer and camaraderie afterwards.
Microsoft
This extended version of the 'We All Win' Super Bowl ad released on 31 January already has 17.4 million views. The ad introduces an adaptive Xbox controller which allows gamers with physical disabilities rise to the top of their game.
Mint Mobile
The first Super Bowl ad for the US telco compares its monthly deals to chunky milk.
Norwegian Cruise Lines
The brand's first Super Bowl ad since 1994 coincides with a social media competition to give away eight seven-day cruises during the game.
Olay
Buffy star Sarah Michelle Gellar appears in this slasher-style 'Killer Skin' commercial.
Pepsi
When a restaurant patron orders a Coke and is asked 'is Pepsi OK?', Steve Carell, Cardi B and Lil Jon set out to convince viewers Pepsi is 'More than OK.'
Planters
The nut snack product brand's 'Mr Peanut is Always there in Crunch Time' ad revives the nutmobile and stars Charlie Sheen.
Pringles
A voice assistant device expresses sadness at not being able to taste flavour-stacking combos of Pringles in 'Sad Device.'
Skechers
NFL legend Tony Romo stars in the footwear brand's commercial for its new slip-on shoe range.
Stella Artois
Sarah Jessica Parker reprises her old role of Carrie Bradshaw in Sex and the City and Jeff Bridges reprises his role as The Dude from The Big Lebowski in 'Change up the Usual.' A few days before the ad was release, Bridges hinted of The Dude's return on Twitter.
Can't be living in the past, man. Stay tuned. pic.twitter.com/zL2CLYhGAM

— Jeff Bridges (@TheJeffBridges) January 24, 2019
Sprint
Its fourth straight Super Bowl appearance, Sprint's ad includes NFL and MLB All-Star holding a mermaid, playing a keytar.
T-Mobile
The 'We'll Keep This Brief' commercial makes fun of the way two friends communicate via text.
Toyota
Toyota's ad celebrates the journey of Antoinette 'Toni' Harris, who after receiving a football scholarship at Bethany College, will become one of the first female non-kickers on a US college football roster.
WeatherTech
The car mat brand promotes PetComfort, a new line of pet feeding products.
Wix
The website creation software platform's ad stars supermodel Karlie Kloss.