Looking back: our top 10 opinion articles of 2017
Opinionated and insightful, there's been plenty of thought-leadership, advice and healthy debate in 2017. Here's a selection of some of our most read opinion pieces as chosen by you, the reader.
1. Why fascination with Millennials says more about the marketer than it does the generation
Mark Ritson, 19 June.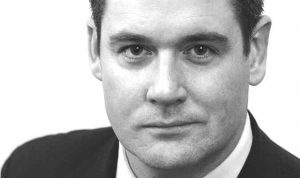 Marketers and brands have been obsessed with understanding Millennials for some time now. Mark Ritson smells bullshit. Read more »
2. 2020 vision: CX and the future of marketing
Mike Handes, 15 May.
Mike Handes looks at future developments in the ways technology, complexity and customers influence the profession of marketing. Read more »
3. Why Mark Ritson is wrong about NPS
Jon O'Loughlin, 10 May
In response to Mark Ritson's thoughts on intelligence, Jon O'Loughlin says today's complex environment requires more sophisticated approaches than NPS is capable of informing. Read more »
4. Why are marketers still neglecting Baby Boomers?
Amanda Taylor, 3 July.
They are cashed up and willing to spend, but Baby Boomers are still being stereotyped and snubbed, writes Amanda Taylor. Read more »
5. Why marketing targeted at gay and lesbian consumers often misses its mark
Dr Irena Descubes, Dr Tom McNamara, 3 March.
Dr Tom McNamara and Dr Irena Descubes' 'Practitioners Guide to Targeted Marketing and the Lesbian and Gay Community' reveals a cynicism and dissatisfaction from members of the gay and lesbian community around its depiction in targeted marketing. Read more »
6. Purpose: it's built-in, not bolted on
Ben Peacock, Scott Matyus-Flynn, 16 January.
Ben Peacock and Scott Matyus-Flynn discuss how introducing purpose to your brand can't be done in half measures, and look at three big name brands doing it right. Read more »
7. What role does social media play in B2B lead generation?
Michael Valos, Dr Alvin Lee, 12 July.
A very small amount of B2B SMEs use social media for generating sales. Michael Valos and Alvin Lee discuss the platforms and strategies available to help cut costs and boost leads and revenue. Read more »
8. Barbie versus Ken: the marketing battle of the sexes
Jac Phillips, 24 February.
When it comes to cutting through and engaging with a target, asks Jac Phillips, could one gender be a superior marketer than the other? Read more »
9. How's your marketing agility?
James Charlesworth, 1 February.
Mediocrity means failure, says James Charlesworth, and today's best marketing teams must know what it means to be agile. Read more »
10. Less converts more – how to write succinct, engaging copy
Rob Sattler, 30 March.
Rob Sattler has some practical tips for producing succinct copy that's more likely to connect with an audience. Read more »