Oreo launches 'Wonderfilled' to spark wonder in Australia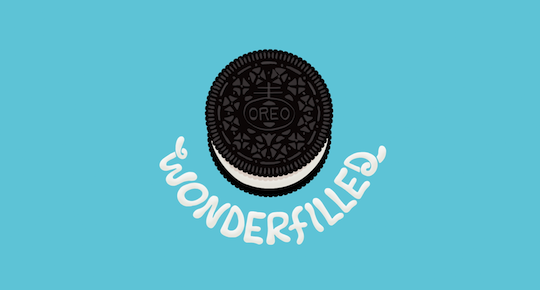 Oreo has launched its global 'Wonderfilled' brand platform in Australia via a 15 second animated ad.
The campaign and Wonderfilled philosophy is based around Oreo's belief that the world is full of wonder and positivity.
The 15 second 'World Leaders' animated video was re-imagined for Australian audiences and asks 'I wonder if I gave an Oreo to those official guys who run the world' and shows world leaders at a conference eating Oreos together, and being inspired to dream and join together to create a world of harmony.
The platform is managed by creative agency AJF Partnership, and the animation was created by XYZ Studios.
Carat is the media agency for the campaign, with digital by SapientNitro and PR by One Green Bean.
The Australian launch represents the largest campaign for Oreo in this country yet, and will be promoted via TV, and PR, digital and social media which will further spread the word online.
In store, shoppers will see high impact point of sale.
Throughout the year, Oreo will continue to spread the Wonderfilled story on and offline with influencer engagement, where influencers will show their own interpretation of what wonder means to them.
"Oreo is one of the world's most loved cookies, known and loved for its playful imagination. We're thrilled to bring the wonderfilled philosophy to Australia, re-creating it for our engaged audience and highlighting how sharing something as small as an Oreo can brighten our perspective on the world," says Sara Black, senior manager marketing at ANZ Biscuits Mondelez International.
"More wonder will be shared across 2016 which we look forward to sharing with you in due course," she says.
Oreos were introduced in Australia in 2001, after originating in the US in 1912 and has since gained worldwide popularity.
Here is the 15 second Wonderfilled video »