Pepsi Max partners with GoCatch to take Sydneysiders for a ride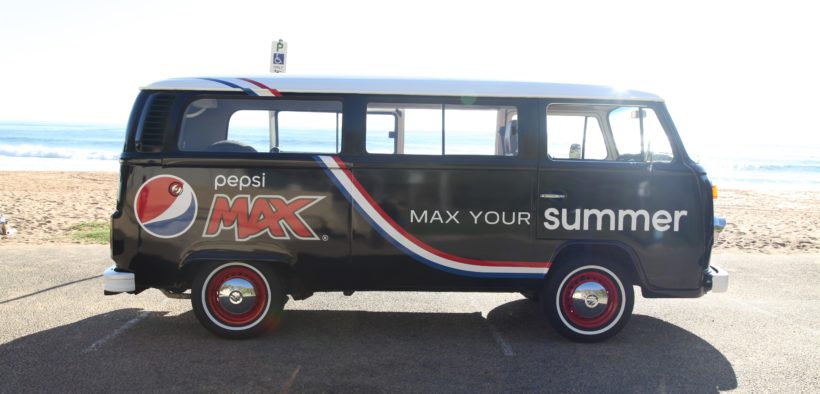 GoCatch users in Sydney could find themselves picked up by a Pepsi Max kombi van.
Pepsi Max has announced a partnership with rideshare app GoCatch which gives Sydneysiders using the app the chance to go for a ride in a Pepsi Max kombi van.
This is the latest instalment in Pepsi's #MaxYourSummer campaign. In December, the branded kombi (pictured, seemingly parked in front of a disabled parking sign) picked up people from some of Sydney's most 'notorious public transport pain-points' and took them on free beach trips.
Two further campaigns will see a competition run in partnership with Pedestrian.tv where one winner and four friends will be chauffeured on a day-long kombi adventure on Australia day, and an Australia Day Pepsi Max Snapchat filter.
The GoCatch Pepsi Max kombi ride promotion will run until 31 January.
"Pepsi Max's summer campaign has been all about inspiring Aussies to max their summer in ingenious ways. We are excited to bring this to life for our consumers and make some of the pain points of summer more bearable through GoCatch's technology," says Tami Cunningham, PepsiCo marketing director.