Pernod Ricard Winemakers appoints Anne Tremsal global marketing and comms director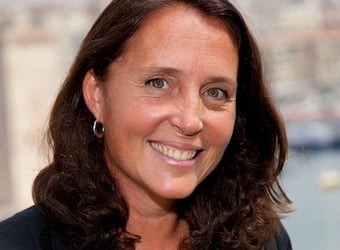 Pernod Ricard Winemakers, the premium wine division of Pernod Ricard, has appointed Anne Tremsal to the role of global marketing and communications director.
Anne, previously communications director of Ricard, will lead a 60‐strong team in the delivery of global marketing and communications activities for flagship wine brands such as Jacob's Creek, Brancott Estate, Wyndham Estate, Stoneleigh, Campo Viejo and St Hugo.
Since joining the Group in 1989, Anne has worked across a portfolio of products including Ricard, Chivas, Jameson, The Glenlivet and Perrier Jouet.
"I have witnessed from the sidelines the impressive global success of Pernod Ricard Winemakers, and the deployment of its highly impactful marketing activities. I'm excited to join such a talented, energetic and passionate team and I look forward to contributing to the businesses' ongoing success," said Tremsal.
Tremsal will report directly to Pernod Ricard Winemakers chairman and CEO Jean‐Christophe Coutures. Commenting on the appointment he said, "Building strong brands, and creating brand value is at the heart of what we do here at Pernod Ricard Winemakers. Anne's diverse history, complimented by the highly talented team already in place, will put us in a very strong position to capitalise on these foundations to secure our future success."
Tremsal replaces departing global marketing and communications director Edouard Beaslay, who is moving to the US to pursue new opportunities.