Play to your strengths: Interview with Hans and Jaid Hulsbosch (Hulsbosch)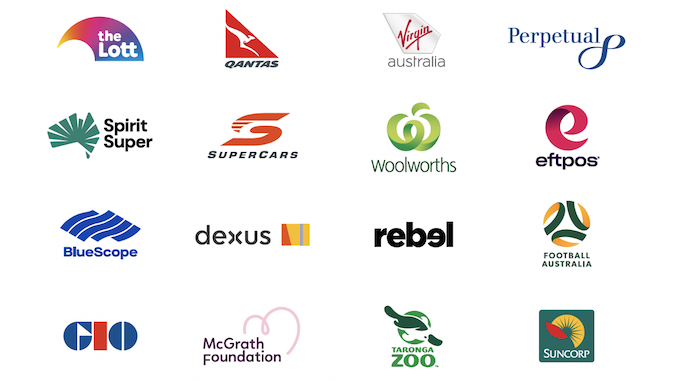 Independently owned branding and design agency Hulsbosch is renowned for branding some of Australia's most recognisable businesses, including Woolworths, Qantas, Eftpos, Virgin Australia and many more. After nearly 10 years working together as a dynamic team, Marketing asks the question: What is it like running a successful business as father and son?
Marketing speaks with Hans Hulsbosch, the founder and creative director of Hulsbosch, who founded the business in 1982, and his son Jaid Hulsbosch, who is the company director. We talk about playing to your strengths and being collaborative but pragmatic in business.
Hans and Jaid, I think most people would be curious to know what it is like running a highly successful business as father and son ­– what is your secret?
Hans: The secret is implicit trust and respect. This goes both ways. I trust Jaid to run the business and respect his decisions whilst he trusts me to focus on the creative and respects the outcome.
Jaid: Our roles are clearly defined, and we trust each other's judgements. We both bring a different skill set and have different responsibilities, yet our desired outcomes are always aligned.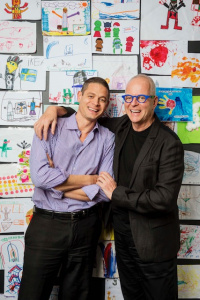 Hans, you've had a long and pioneering career in branding and Jaid you've worked internationally in business development. At what moment did you both know that working together was the right move for the Hulsbosch business?
Hans: When Jaid expressed interest in joining the company I was adamant he got the broadest international working and life experience possible. After 8 years in Europe, he felt ready and I was more used to the idea that my son was moving into the company.
Jaid: I always knew that working together would be the right move for the business. For me, it was just a matter of gaining the right level of experience to complement Hans and meet client expectations.
Branding and design is a highly creative field but also can be a contentious one. How do you handle disagreements with eachother or in the team, or is it all part of the process?
Hans: We are both very passionate about family and our personal responsibility towards the business. We never lose sight of that, because ultimately our name is above the door. Although we're very different in temperament we are brutally honest at all levels of process and discussions can become quite heated. However, we never let a work disagreement come between us as our personal relationship is more important than anything else. Our loyalty towards the client combined with our respect and trust in eachother drives us to achieve the very best creative solutions.
Jaid: Yes, exactly what he said!
What are your top tips for collaboration and building a strong team?
Hans: Give everyone the space to express their ideas/issues and listen to one another with an open mind. Encourage and respect different points of view and come to a joint decision on how to move forwards, either creatively or in management.
Jaid: CULTURE! In the end, the strength of a team is demonstrated by their passion for the job, their collaboration throughout the process and their professionalism towards one another and the client.
You've worked with Australia's biggest names. What are some of the most memorable brands that you have worked on in recent years and why?
Hans: Channel 7: Great synergy between client and agency. Working with creative people at 7 who intimately understand the power of branding. Coles: Wonderful collaboration between client and agency. The opportunity to work on their best brands making a real difference to their business.
Jaid: There are so many memorable ones just in the past three to four years. BlueScope, Eftpos, Starlight Foundation, Liquorland, A-League, Tyro, Dexus. For me, it's about clients working with us as true partners, not treated like suppliers.
You work with a wide range of clients, each of which has very different target audiences and goals. If you strip it back, what are the most important elements to get right when it comes to creating a brand identity?
Hans: First and foremost, to create a close relationship with your client based on trust. Then together with the client, create the best and most effective brand strategy for their business going forward.
Jaid: Easy, there are three things: a clear understanding of the client's business objectives, collaboration with key stakeholders and a client's trust in us that we will deliver.
What is the best part about running a business with your son/father?
Hans: Being together, sharing our passion. Seeing my son develop and grow and experiencing the next generation taking the business into the future.
Jaid: **Long silent pause**… hanging out with Dad!
Hans Hulsbosch is the founder and executive creative director at Hulsbosch.
Jaid Hulsbosch is the director at Hulsbosch.