Quote me on that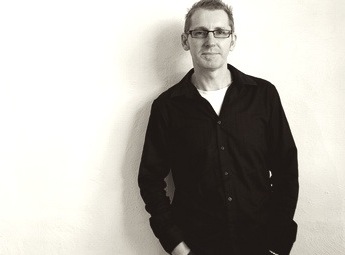 "All good writing is swimming under water and holding your breath."
– F Scott Fitzgerald
If you've followed my blogs for Marketing magazine, you may have picked up on a consistent element. They all start with a quote.
There's a couple of reasons for this.
One, I love a good quote, like the one from F Scott Fitzgerald above.
And two, it can help kickstart my thinking.
It doesn't matter if it's the first bit of writing you're about to launch into, or you've been writing for years, putting those first words down on paper can be a difficult, and often daunting experience.
It's amazing how this simple approach of looking for a quote can give you the impetus to set you off on new directions to explore. And move on from that blank piece of paper (or screen) staring back at you?
You may even find that it's so perfect for the writing you're doing, whether for an article or marketing communication, that you incorporate it as part of the finished piece.
Exploring themes
The first step is to identify potential themes for your writing. This helps to give you some parameters to explore. Obviously this has to do with the subject matter.
For example, if it's a topic around education you could start to look at quotes to do with learning, knowledge, inspiration, growth, and teaching. If it's on hotels you could start looking at tourism, journey, travel, holiday, rest and relaxation.
The next step is to get searching. Who knows what you'll find, and where someone else's thoughts may take you.
Some of my favourites
I've collected many quotes over the years. Some have helped shape my writing. Some have been adopted by our clients. And some have simply inspired me.
Here's a few of my favourites that may also resonate with you:
"An idea that is not dangerous is unworthy of being called an idea at all."
– Oscar Wilde
"No matter what people tell you, words and ideas can change the world."
– Robin Williams
"The difference between ordinary and extraordinary is that little bit extra."
– Jimmy Johnson
"Creativity involves breaking out of established patterns in order to look at things in a different way."
– Edward de Bono
"The good ideas will survive."
– Quentin Tarantino
"Life is really simple, but we insist on making it complicated."
– Confucius
"There is no passion to be found playing small, in settling for a life that is less than the one you are capable of living."
– Nelson Mandela
"Nothing else in the world… not all the armies… is so powerful as an idea whose time has come."
– Victor Hugo
"Don't count the days. Make the days count."
– Muhammad Ali
"All our dreams can come true, if we have the courage to pursue them."
– Walt Disney
"Our lives begin to end the day we become silent about things that matter."
– Martin Luther King Jr
"A day without laughter is a day wasted."
– Charlie Chaplin
"Remember my mantra: distinct… or extinct."
– Tom Peters
"It's kind of fun to do the impossible."
– Walt Disney
"Success is not final, failure is not fatal: it is the courage to continue that counts."
– Winston Churchill
Links to help you on your way
There are plenty of sites that I refer to when searching for new quotes. Here's a few of the links that I regularly use:
It doesn't matter how you use your quote.
It may end up being integral to your piece of writing, such as forming the basis of the introduction. Or it may simply act as one of the tools you can use to move on from that blank paper or computer screen.
However you choose to use it, what's important is that it gets the ideas and words flowing.