Simplicity in marketing: top techniques from Australia's best
Fiona Killackey speaks with Australia's industry leaders and product experts about the things they're doing to simplify the way they work.
This article originally appeared in The Simplicity Issue, our August/September 2018 issue of Marketing magazine.
Consider the last project or campaign you delivered. Chances are it didn't go straight from ideation to finished product in one simple, easy to replicate journey. Instead there may have been meetings about meetings, feedback and opinions from people with no genuine connection to the campaign (but who feel it necessary to overcomplicate the process with their considerations) and a wealth of different documents and presentations to create for stakeholders and investors 'just in case' they wanted to be made aware of what's going on.
We are all guilty of overcomplicating things. With a seemingly endless supply of project management tools and social media platforms, it's no wonder that marketing can become one of the most overcomplicated and complex areas of a business.
Does a Slack cancel out the use of office email, or do we use both communication modes for different things? Should we use Asana for blog content, but Trello for our agile boards? Do we need CoSchedule and ConvertKit, or will MailChimp and Leadpages allow us to do all this?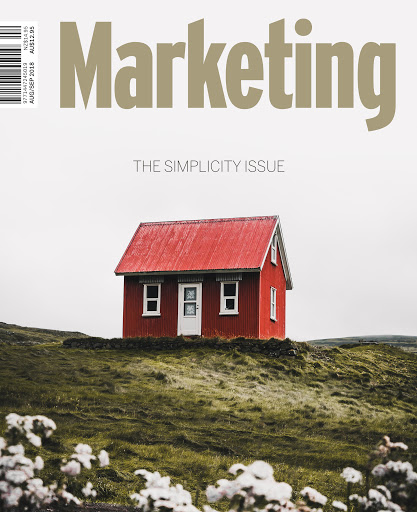 Is Google Analytics sufficient, or should we also be utilising Google Search Console? Do we need to update Snapchat once a day or should we focus our attention on Instagram Stories? Is SEMrush better than Backlink.io or should we scrap both in favour of Ahrefs?
These are some of the questions modern marketers are faced with every day, leading teams and tools that often hinder, rather than help, business goals.
Steve Jobs famously admitted he lived by the mantra 'focus and simplicity'. According to Jobs, "Simple can be harder than complex: you have to work hard to get your thinking clean to make it simple. But it's worth it in the end, because once you get there, you can move mountains."
So, what does 'simplicity' look like for marketers today? What are they doing to simplify their marketing and the way they work?
Powershop Australia
Catherine Anderson, head of marketing: As an energy provider, keeping things simple is important for our customers. At Powershop, we have a lot of great things to say about our brand and company. It's a good problem to have: the greenest power company in Australia, the only power company to be 100 percent carbon neutral, award-winning service, amazing app, a focus on fairness and transparency. The problem is: as marketers we often fall into the trap of trying to tell our customers everything at once, because it's all information we want them to know.
It sounds like Marketing 101 to focus on your key message, but it's always so tempting to try to sneak in as much as you can. So, to simplify things, we've undertaken a much stricter approach to our mass communications to focus on just one thing. That is, if we're not talking about being a better, greener solution for our customers, then we need to save the message for another time. Keeping our messages aligned and simple is the best way for our customers to get the information they need in an already complex industry.
Square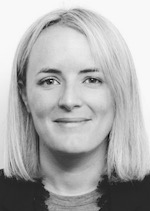 Jessica Cook, head of marketing, Australia: As a global brand that is still new to the Australian market, it's important for Square to implement simplicity – literally – in everything we do. That means we keep Square campaigns and messaging as simple and easy to digest as possible. This is not only effective for raising our brand profile, but is also reflective of what our customers like about Square's products and services. We strip back all the clutter and focus on the key value that we offer to our customers: payments, made simple.
Mercedes-Benz Vans Australia and New Zealand
Blake Vincent, PR and corporate communications manager: We focus on simplifying our goals. We work on achieving on one big ambitious goal at a time that's aligned to a broader long-term vision for the Mercedes-Benz Vans brand. Marketing functions consists of so many disciplines that teams can struggle to align their internal teams and external agencies to the key business objectives.
Mercedes-Benz Vans has the ambition to build brand awareness in a broader market. We develop strategy that focuses on one big idea at a time. One of our big goals last year was the launch of a new type of vehicle in the Australian market, the Marco Polo Activity. We partnered with Airbnb to bring the essence of that vehicle to life. Our latest big goal has been the launch of the X-Class ute and we have another big project planned for the second half of the year.
These projects, supported fully by our internal and external teams, have all aligned with the bigger vision for the brand. By simplifying how much we try to achieve and focusing on achieving one thing at a time exceptionally well, we have had a much bigger impact on our brand value and business objectives."
The School of Life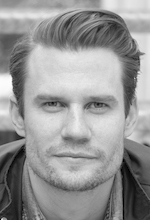 Alexander Brisbane, marketing manager: The frustrating thing about simplicity is that it's so incredibly complicated. It's hard work – and anyone who tells you otherwise is probably about to sell you something. So, in that sense, and at the risk of dodging the question, at The School of Life we haven't found that one thing. Although we're using a lot of tools to increase internal efficiency, our recent marketing focus has really been centred on simplifying and refining the actual conversations we have with people out there in the real world.
Before we ask people to commit to a class or workshop, we're looking at how they've engaged with The School of Life in the past – do they already understand the importance of emotional intelligence and how a thousand or so years of cultural wisdom can impact their everyday lives? We're working with our ticketing platform, Ferve, to build a lot of that nuance into our reporting, but the real energy goes into unpacking and applying that insight, so we can build meaningful relationships with the human beings who are about to begin a rather personal journey with us.
At the very least, a more thoughtful approach to marketing communication means we're not wasting resources and that we're, quite simply, treating people with the respect they deserve.
WeWork Australia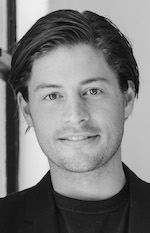 Balder Tol, general manager: At WeWork, everything we do is centred on building collaborative communities. That singular focus is what makes WeWork special. Remembering what our core mission is and focusing all of our marketing efforts to truly build collaborative communities helped simplify our marketing. Instead of everyone running in different directions, trying to introduce WeWork to everyone, we took a step back and focused on what our community needed and how best we could help build a collaborative community. That single focus trickled down across everything – from how we speak about our brand to where we share our stories and who we engage with.
MYOB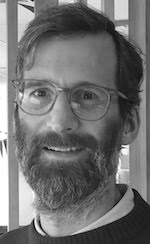 Glyn Higginson, head of online: Data visualisation. In early 2018 we kicked off experimenting with a new visualisation tool to help us understand the impact of our digital marketing efforts through the acquisition funnel. This is because existing tools in the business had costly licences limiting access or we were unable to easily join the various data sets our marketers depend on. We are still at the beginning of this journey, with more data to add and visualisations to build; however, our marketers have greater visibility of key metric trends and can easily share insights. There has been an immediate change in the type of conversations the teams are having as data begins to be democratised.
* * * * *
To purchase a copy of the latest issue, or a subscription to Marketing magazine, visit the online shop »
* * * * *
Image credit: Kelly Sikkema